Part of moving to a new area with kids, is visiting all of the local parks.  We were blessed with outstanding weather our first couple of weeks in the Bothell area, so we went exploring.  The North Creek Park is one of the Snohomish County Parks.  We live on the border of Snohomish and King Counties.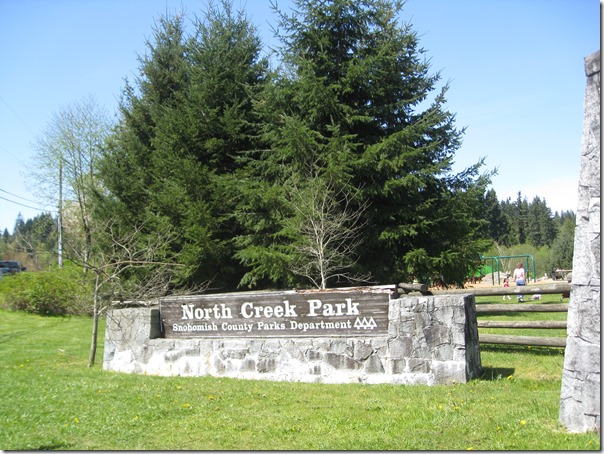 We arrived to a very full parking lot.  We almost didn't find a spot.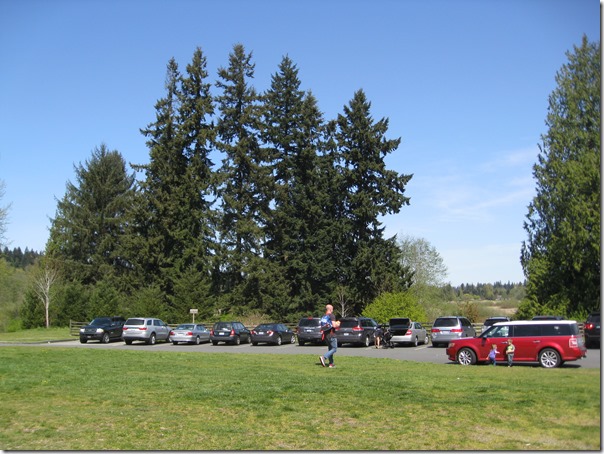 The playground seemed new and was loved by Nick and Sally.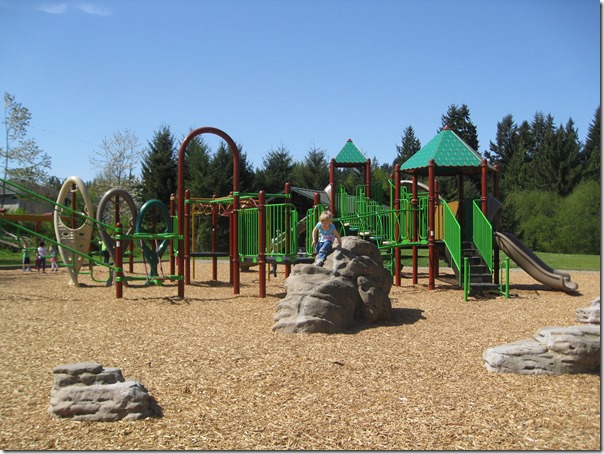 The only downside was no shade.  I've heard that's not a problem most of the time.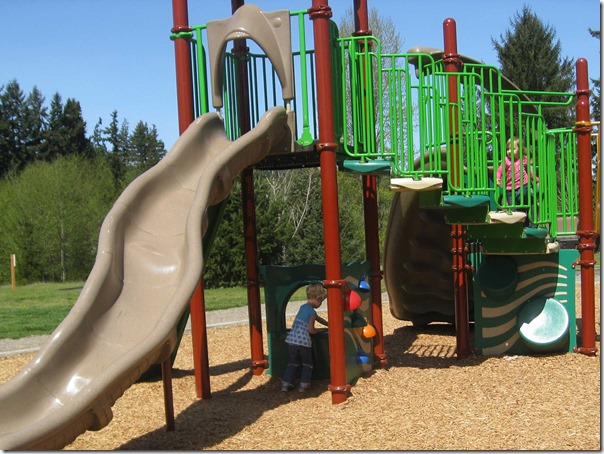 We also visited the port-a-john.  They were nicely set up for not having indoor plumbing.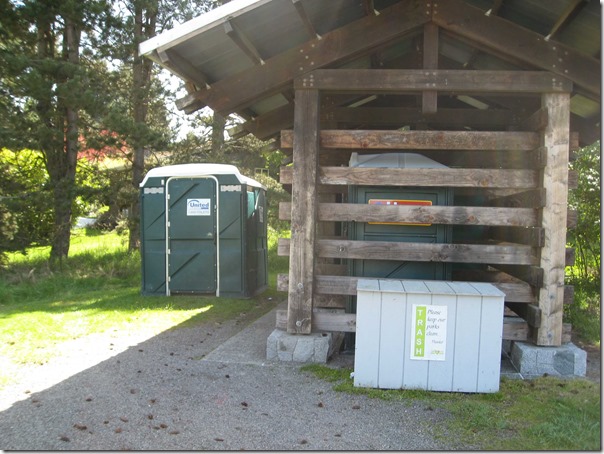 We noticed a couple of paths at the park too, but the kids were more interested in the playground.  It wasn't Nick and Sally's favorite, but I'm sure we'll be back.