Next week will be our last pick up.  The summer season has flown by.
Here's what we received today: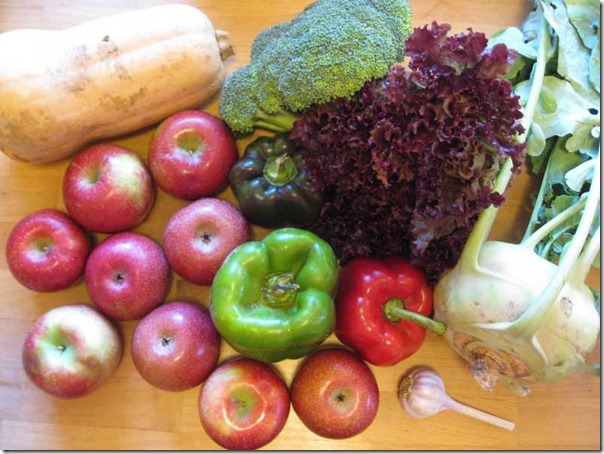 apples, butternut squash
huge kohlrabi, garlic
bell peppers, broccoli
lettuce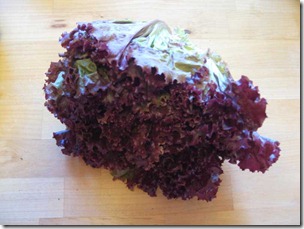 Stephen and the kids picked 49 pounds of apples on Saturday.  I'm in the process of making applesauce.  I'll probably add some of the apples from the share to it for variety.  I'm going to make some puree out of the butternut squash.  I'm also going to try a recipe I saw for butternut squash bean burritos.  I'll use this recipe as a base, but I won't be making them vegan.  I'll use the garlic and peppers in them too.  The broccoli was a side for dinner.  All that's left is a little bit that someone can have with lunch tomorrow.  The lettuce will make a nice salad.  It's so fresh and crisp.  I'm going to roast the kohlrabi with some beets and radishes that I have left in the fridge.  I have a chicken thawed, so I will be turning on the over in the morning to cook a couple of meals ahead.  I'm picking up 1/2 lamb this week and need to make some freezer space.  There will be more to come on that purchase soon.