I still can't believe that we topped 60 degrees today.  The sun was shining and it was so nice outside.  After nap time, we decided to play outside.  Sally loved riding her trike.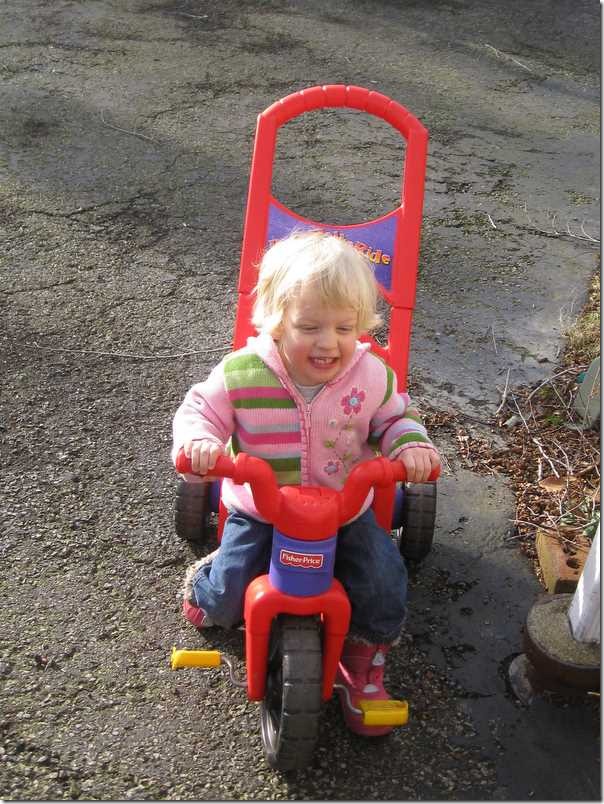 After we pumped up Nick's tires, we headed out.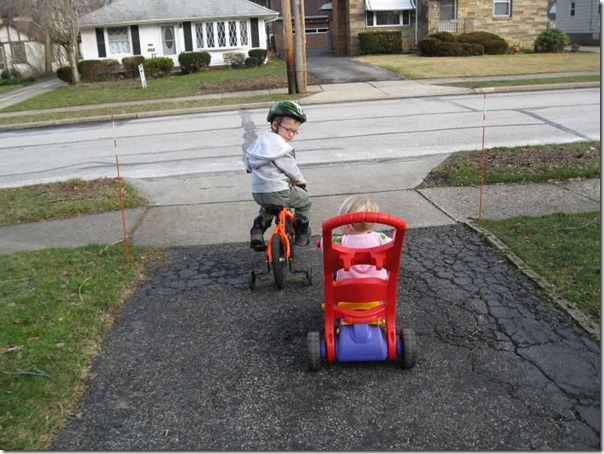 Before we got too far, Sally decided to walk.  She was also cold, so I let her wear my hat.  As we approached the park, we also saw our only snow of the trip.  The city used to put up a snow fence along the fields.  We walked through the wet mud and pushed the bike to the park.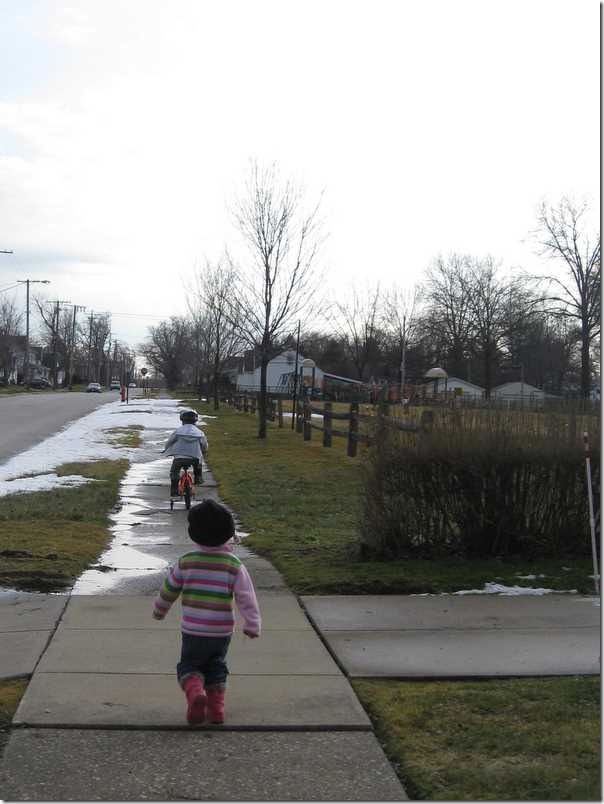 Sally really wanted to swing.  I love her smile!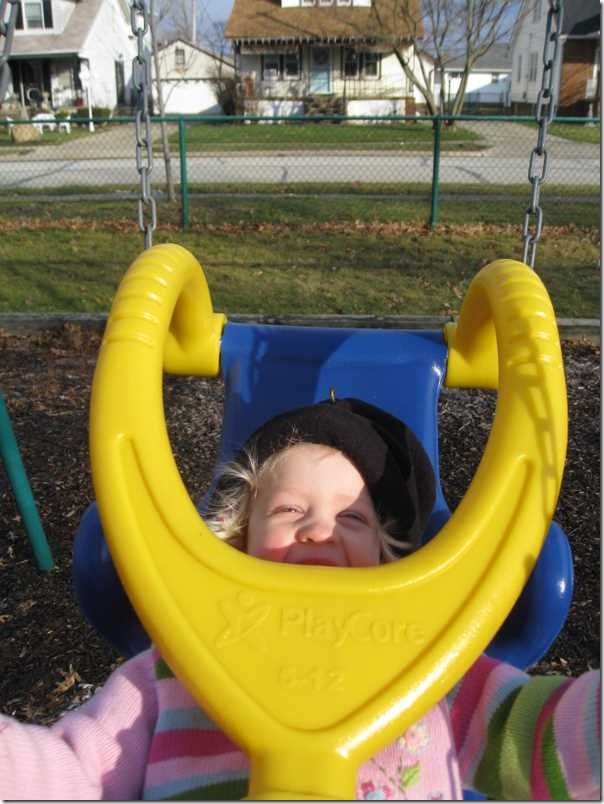 Water, water, everywhere!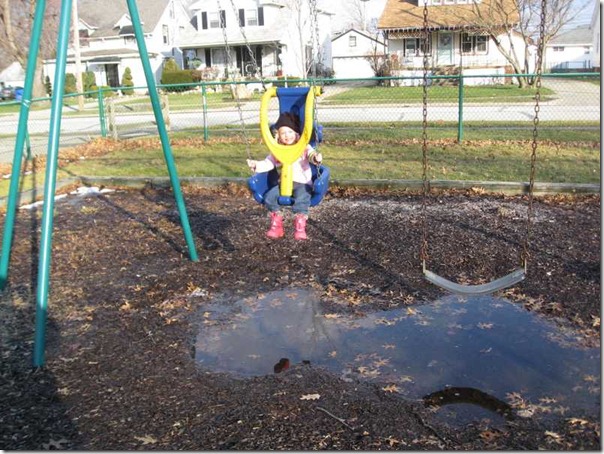 We didn't stay too long, the sun went away and the kids were getting tired.  We headed home.  We crossed the street to avoid the snowy part of the sidewalk.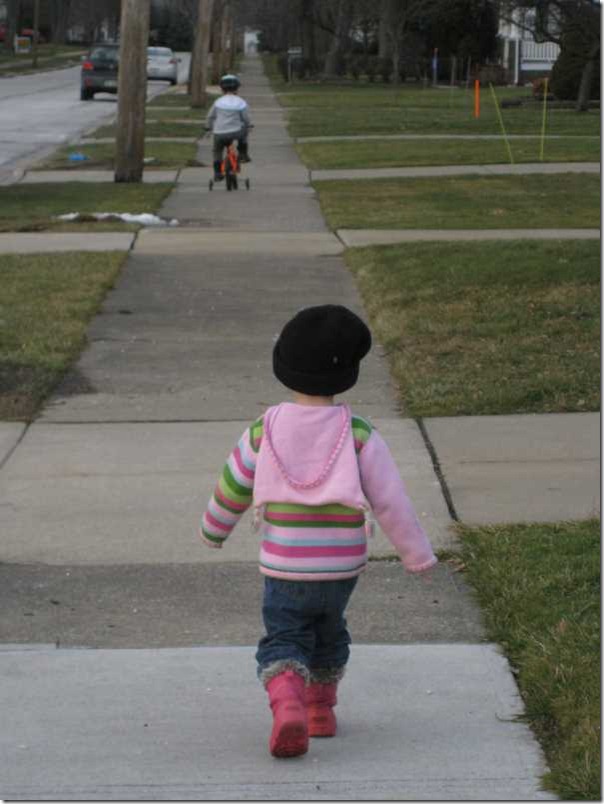 It was so nice to be out the fresh air.  Hopefully, everyone will sleep good tonight.