Last week, the kids and I were in Target picking up a prescription and we bought some fruit cups.  I needed a few easy snacks for the kids.
These Del Monte packs were on sale on an end cap and I picked some up.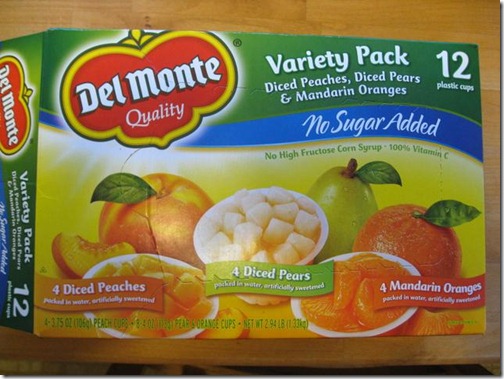 I needed a quick item to take to the J for a lifeguarding snack the other day and grabbed one of the peaches.  It tasted horrible!  I knew there was something fake in it.  Yuck!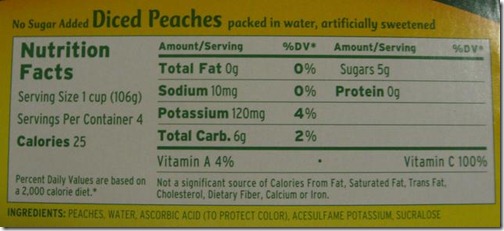 When I got home, I checked the label and noticed SUCRALOSE.  I hate sucralose.  It has an awful taste.  It's also known as Splenda.  It's no wonder that I couldn't eat them.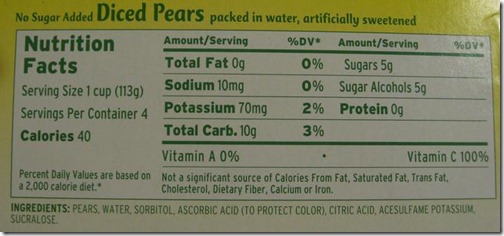 It was the same thing with the pears and oranges.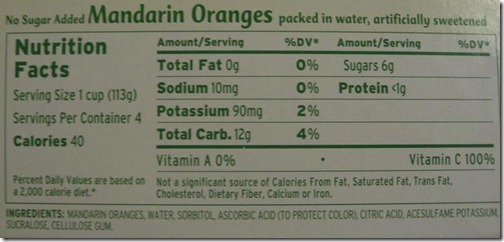 But, if you bought the mandarin oranges in light syrup….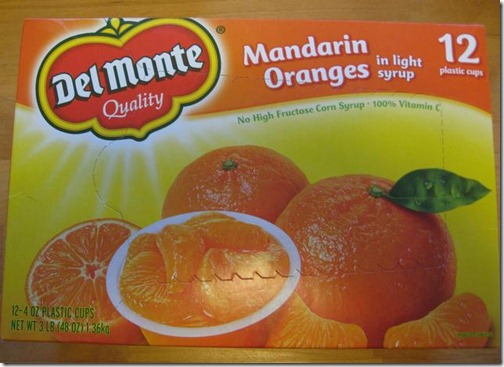 they just had sugar.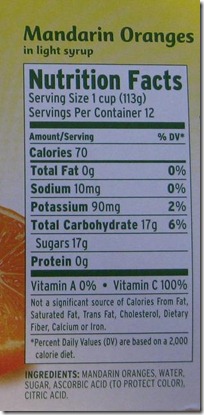 Yeah, it's my fault for not reading the "artificially sweetened" description on the front and reading further.  But, really Del Monte, you have a recipe that uses plain sugar and felt the need to make two different products.  One with real ingredients and one with fake ones?
This is just another reason why I can my own peaches and pears whenever possible.  I also like to use honey and maple syrup for my sweeteners most of the time, but I would pick sugar over anything artificial.