Today, we went to the Cleveland Botanical Gardens.  From now until the end of the year, they are featuring their annual WinterShow.  WinterShow to me means gingerbread houses and Christmas trees including a huge one in the lobby.
We met up with some friends.  It was our first outing with the twins.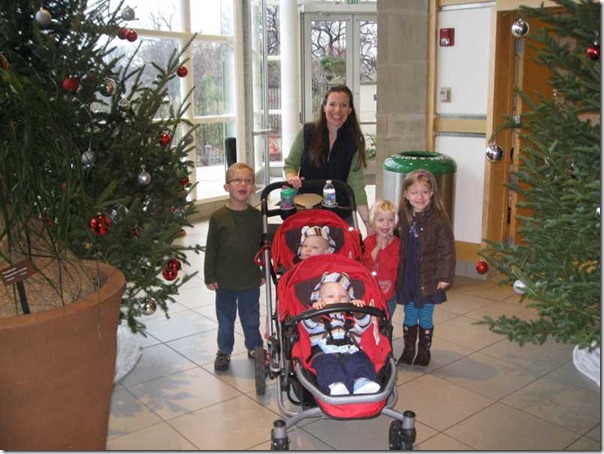 Sally was so excited for the trees.  The twins looked adorable.  I can't believe how big they are getting.
The gingerbread houses were great.  I hope to make one with Nick this year.  We collected lots of ideas.
This barn was really detailed.  I liked the one the garden.
The kids section was full of holiday oriented things.  There were jars of spices to smell and guess the item, a Claus Café complete with all of the makings of coffee and tea, and there was also a store for buying holiday spice items.  Ornaments for coloring and decorating the tree were also available.
At my friend's request, I took some photos of her with the kids.  In my opinion, this one is the best.  Since she's always the one taking photos, she doesn't have many with her and the kids.  I was happy to oblige.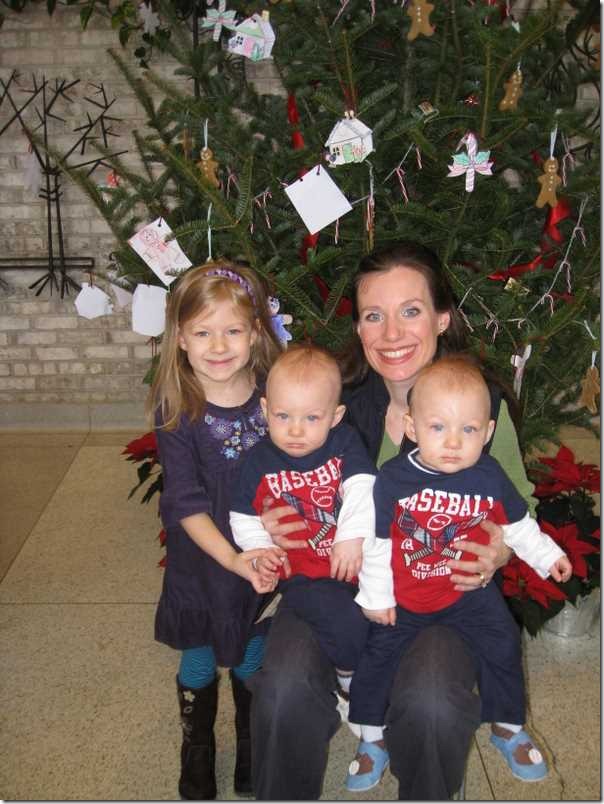 Around 11:30AM, my kids started getting really hungry.  It was time to go.  Sally couldn't understand why she couldn't eat the pretzels.
These two left me wondering where I could buy sugar cubes in bulk.  I think Nick would have a great time building with cubes and icing.
We were on our way out when this photo was taken.  The kids were hungry and tired.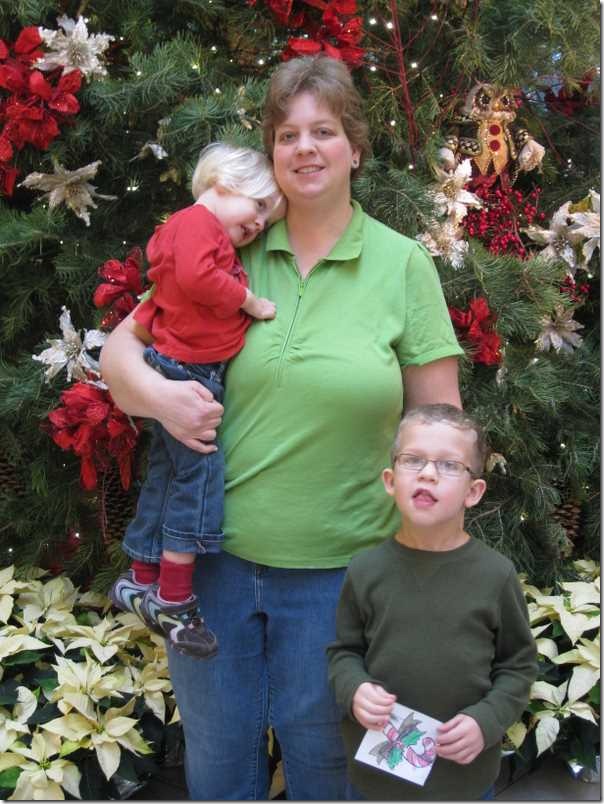 We didn't get to look at one section of houses and we breezed by the tree display.  It's a good thing we have another outing planned for Thursday.