Here's the last installment from our day at Wholesome Valley Farm.  First, here's an overview photo of the barn, parking and main area.  If you look closely, you can see the bounce house.  Our kids had lots of fun in it, but I never took any photos of them jumping.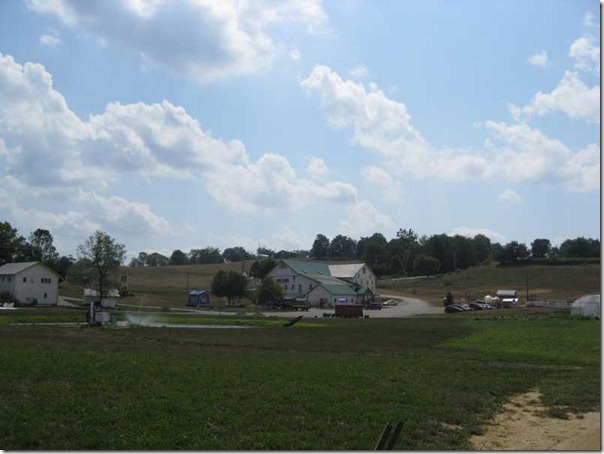 One of the first thing that the kids did was this cart ride.  They loved it.  It's a bit strange to send your 2 and 4 year olds off with kids that aren't all that much older, but they were never totally out of sight and had a blast!
In addition to the bounce house, the kids loved the corn box.  Here's Sally sitting in the corn.  She spent lots of time in the box.  The next photo is of the chicken house.  The chickens can come and go as they please.  It was fun to check them out.
Two of the Amish boys help us gather eggs.  The kids (and I) thought it was great.  One of the eggs was still warm.  Eggs don't get any fresher.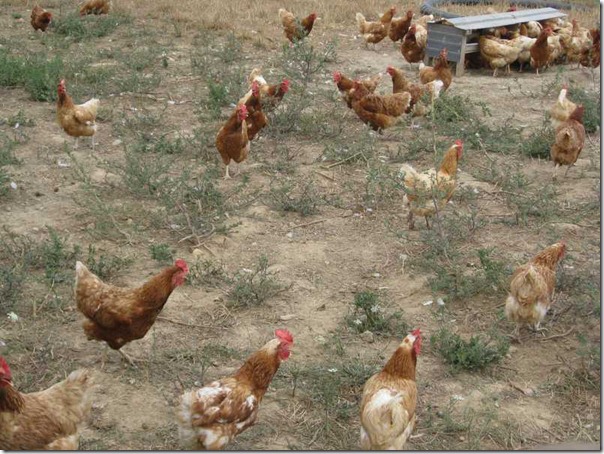 After gathering eggs, the kids got to check out the 2 day old chicks.  The expressions were hard to capture, but were priceless.
Last up was produce picking.  It was super fun for Nick and Sally to pick a few items from the fields.  They ended up with patty pan squash, onions, carrots, and tomatoes.  The produce picking came with a ride in the golf cart which was also fun for the kids.
It was such a fun day and the weather was great.  The kids are still talking about it.  Thanks to the 2 Amish boys especially.  They were super nice to Nick and Sally and really made them feel special.