Today, we headed to Firestone Metro Park in Akron to go on a hike with my grandma.  I haven't done much hiking with her in a while.  The Metro Parks Serving Summit County have a hiking spree and we used to do it as a family when I was growing up.  You travel around to the different parks and need to hike 8 out of 13 trails to complete the spree.  My grandma has completed the spree 29 out of the last 30 years.  Today was her last hike of the season so now she's done 30 seasons!
Today's trail was called the Redwing Trail.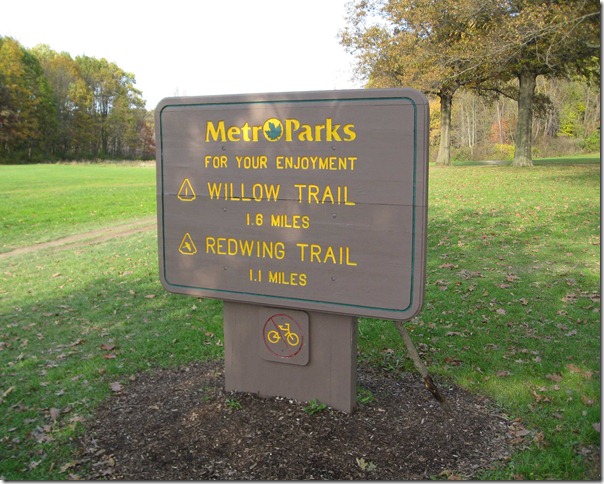 It was a perfect fall day.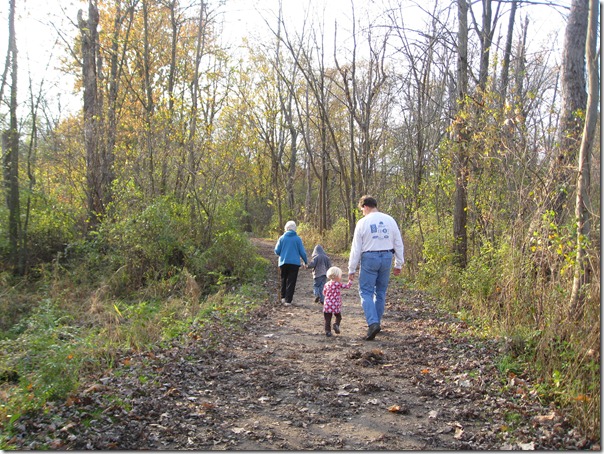 There were a few muddy patches and a couple of puddles.  It was just how Nick likes it.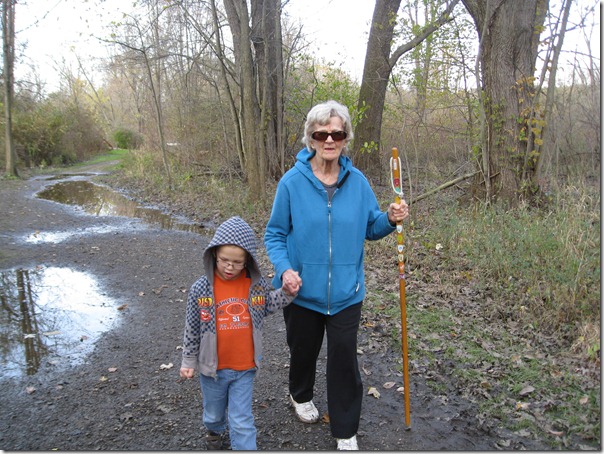 We've spent time in parks with Nick and Sally, but this was their first real hike.  It had a planned beginning, end and signs to follow to stay on the right trail.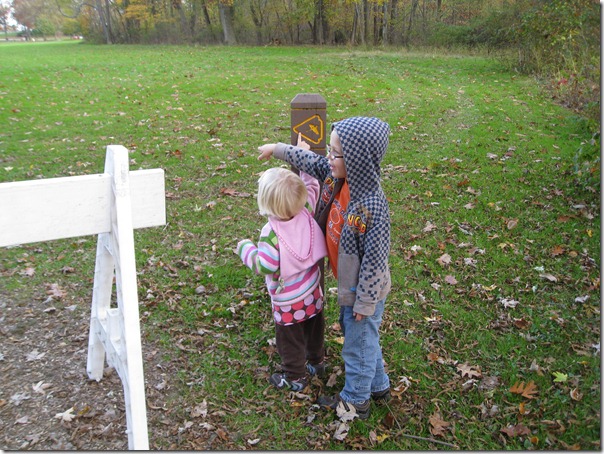 Here's a photo of my grandma with the kids and me.  She just completed the spree for 2011.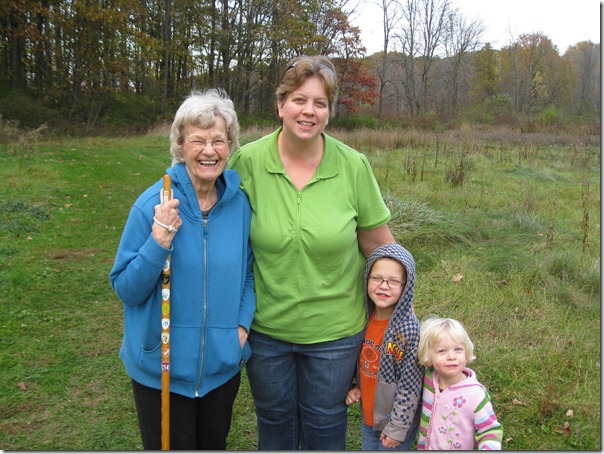 Here's a close up!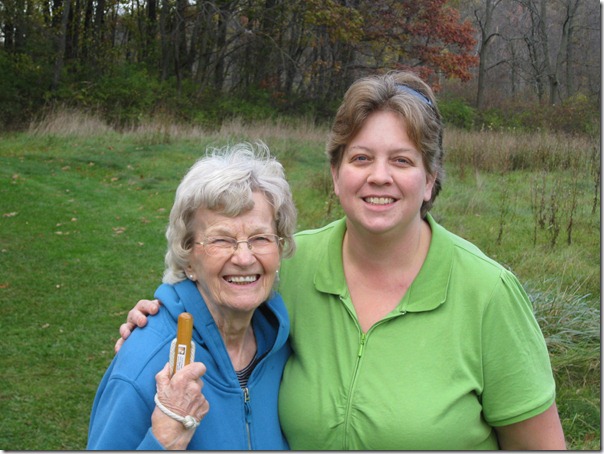 While we were taking photos, she took a group shot of the 4 of us.
We brought a stroller for Sally, but she ended up walking almost all of the hike.  We'll definitely be going on more family hikes next year.  We are going to try the Cleveland Metro Parks Walking Works Program that starts in June.  After today, I feel like the kids will be ready.