We picked up on share in the rain today.  It was pouring as we went into Whole Foods.  Luckily, it had calmed down a bit when we were leaving.  The store was in much better shape than last week, but they still have some work to be done.  I picked up some blue cheese, grass fed beef and sandwich buns.  I wasn't sure what we'd have with the burgers until we picked up our share.
Here's what we received: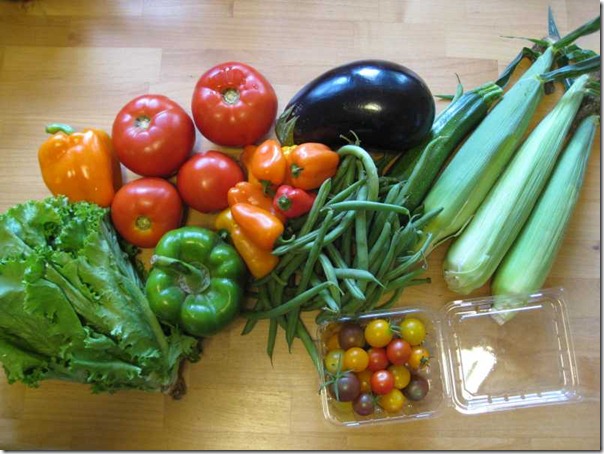 sweet snacking peppers, lettuce
corn, green beans
zucchini, bell peppers
cherry tomatoes, slicing tomatoes
eggplant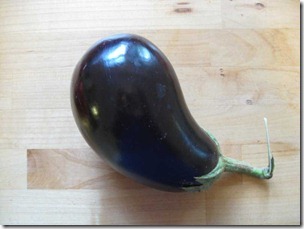 So, we ended up having the corn and green beans with dinner.  They were easy to fix and are bulky in the fridge.
I'll be making chili this week.  The peppers and slicing tomatoes will go into it.  The lettuce and snacking peppers will make a nice salad.  My husband and son will eat the cherry tomatoes. I have a recipe for pancakes that uses zucchini, so I'm going try it out with the squash.
It really comes down to the eggplant.  Last time I had eggplant, I cooked it with onion, olive oil and some garlic until it was mushy and made a dip.  I intend to use it as a layer in lasagna, but that hasn't happened yet.  It's currently frozen in my freezer.
I'm ready for tomato season to end and I'm missing fruit.  I'm happy with our share, but I am excited for winter squash and apple seasons to begin.