Today, we ventured to Peninsula, Ohio to visit the Countryside Farmers' Market.  This market is located on Riverview Road at Howe Meadow, which is part of the Cuyahoga Valley National Park. It's about a 40 minute drive from our house in Mayfield Heights.
It's a beautiful location for the market.  They had plenty of parking, attendants and traffic control.   We arrived just before the 9 AM opening bell.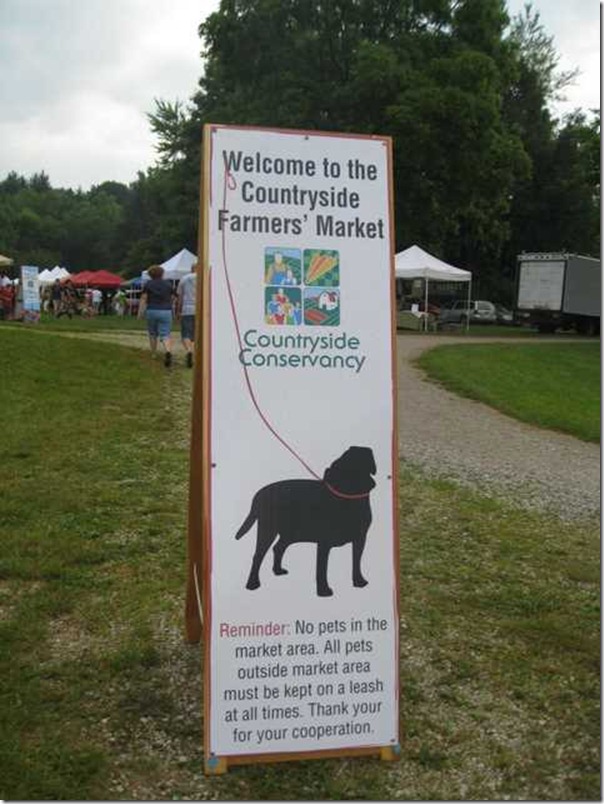 We didn't really need anything, but we thought it would be fun to go since we used to go to a farmers' market in the valley after marathon training runs and we had an errand to run in the area.  Nick and Sally were excited to see all of the tents.
Nick was fascinated by knife and tool sharpening.  The produce was breathtakingly beautiful.
Of course, we made a few purchases as well.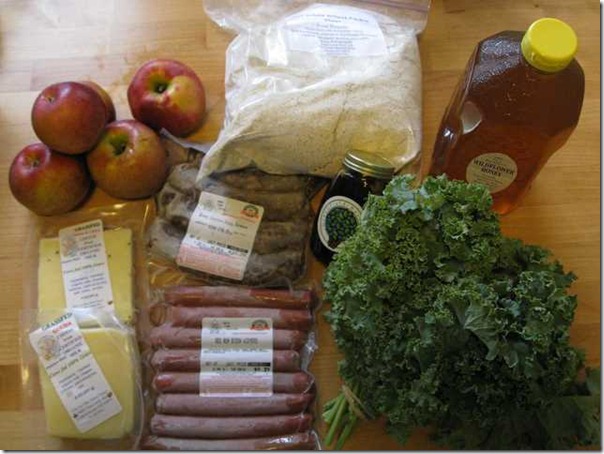 We bought Melrose apples ($3).  There was one more, but it became a snack on our way home.  We also bought whole wheat pastry flour ($6 for 4 pounds), 5 pounds of honey ($22), 8 oz. of honey ($5), gouda and chive/onion grass fed cheese ($10), bison hot dogs and bison country sausage ($19.68) and curly kale ($3).  So, we spent quite a bit today.  It was so much fun and something that we wouldn't do very often.  We haven't been eating out much since I quit eating white flour and most sweeteners, but we sure eat well.
We also considered buying a mushroom kit, but decided we wanted to research it a bit more first.  I see a kit in our future.