Most summers, my friend Sherry and her husband host a summer party.  This year's bash was yesterday.  Since Stephen was working on a project, I headed down to her house with the kids after nap time.  I wasn't sure how long I'd last with the kids.  It's hard to take two kids to a party solo.
But, everything changed once we arrived.  Sherry took the kids and I down to the bounce house and introduced us to two older girls.  She let us know that they were hired to help with kids and everyone should have fun.  I was so excited.  Not having to stand by the bounce house most of the evening was an awesome thought.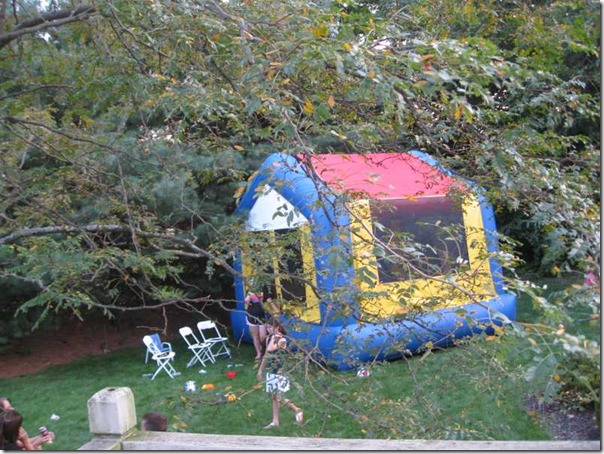 I enjoyed plenty of adult time on the deck, keeping an eye on the kids every once in a while.  Nick made up his own rules for corn hole.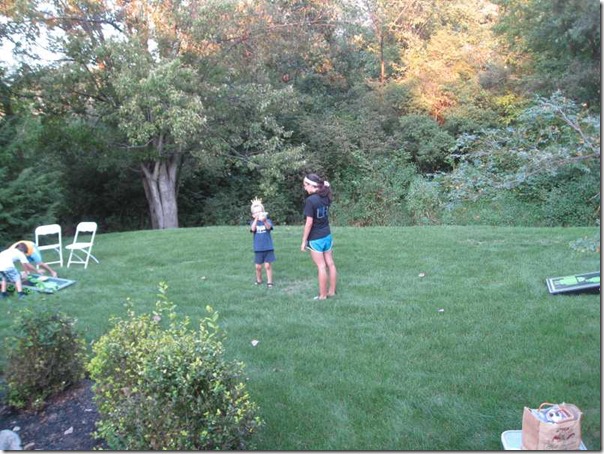 Sally tried her hand at a hula hoop.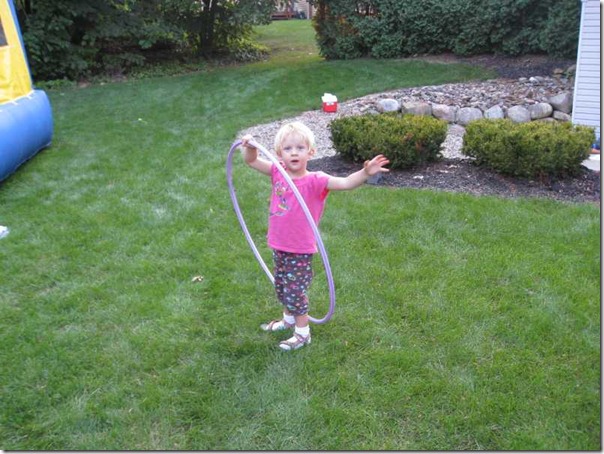 She was having a blast.  Nick's in the background at the craft table.  There was plenty for the kids to do including art projects, sidewalk chalk, and of course the bounce house.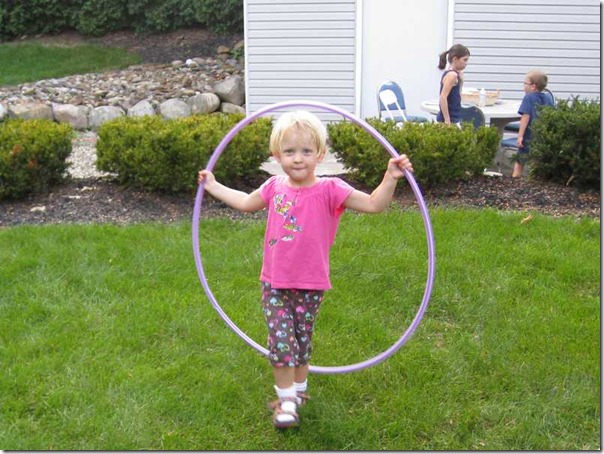 Later the kids played some games like Duck, Duck, Goose.
The party was complete with tents, tables, food and great company.  I was able to enjoy myself to the fullest, and chat with friends that I haven't see in quite a while.
It was the perfect night for an end of summer party.  Thanks Sherry!