With Sandy this week, our Trick or Treat was postponed until this evening.  It worked out great for us since we had Stephen's birthday party on Wednesday.
Our Halloween started with the kids enjoying It's the Great Pumpkin Charlie Brown on TV.  It was taped earlier in the week.  Stephen was able to get home a bit early and brought us Chinese take out for dinner.  As soon as we ate, we got the kids ready.
Meet our shape monster and shape princess.
I'll take 39 degrees and no precipitation for Halloween.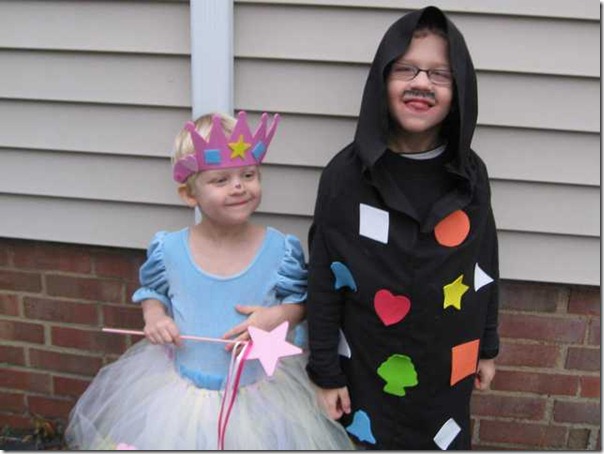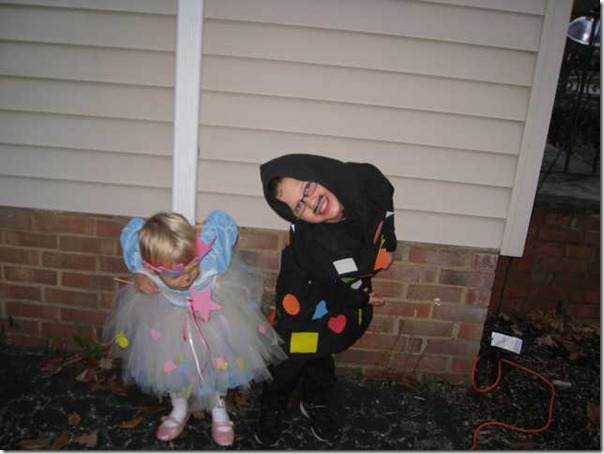 Besides deciding that a coat was in order, she also needed mittens.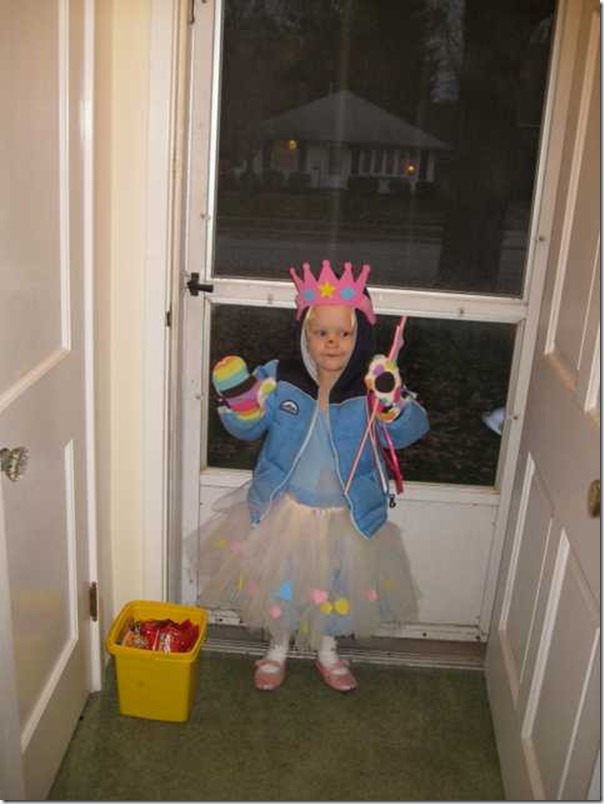 Nick wanted to be a monster for Halloween.  I asked him what the monster looked like and he didn't know.  I thought for a bit and they were learning about shapes at school.  I said, "I know, you can be a SHAPE MONSTER!!!!".  He loved the idea.
My mom helped with Nick's costume.  We started by looking at poncho and other costumes that could be made out of a sheet.  A bit of sewing later and he had a costume.  Then, we used foam pieces and cut out tons of shapes using cookie cutters.  I glued them with a hot glue gun.
Of course, he had to practice his roar.  He later decided that he didn't want to be recognized, so the mustache was born.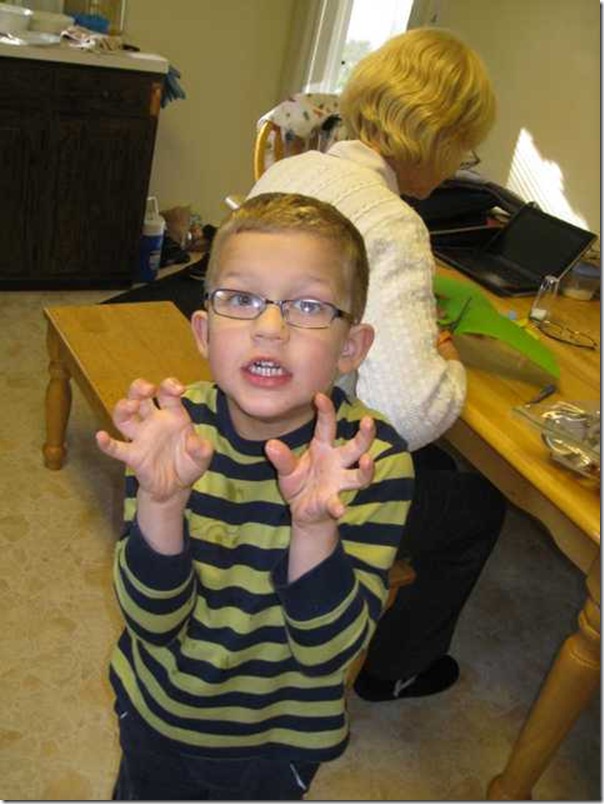 If big brother was a shape monster, then Sally had to be a shape princess.  We had borrowed a princess dress from a friend.  Stephen worked on a tulle skirt for overtop of it.  Using foam, glue gun and cookie cutters, the skirt was turned into a shape skirt. (In the photos above, Sally has a heart on her nose. If brother has black on his face, I want it too.)
She was so excited.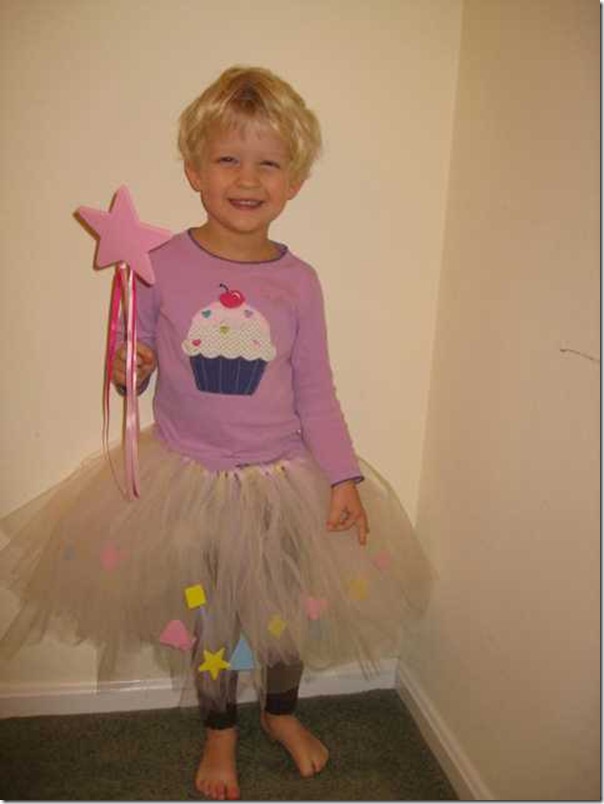 Both kids loved their unique costumes.  I loved that they were the only ones dressed like that.  I can't wait to see what next year brings.