Tonight, I attended a cooking demo and tasting class offered through Fresh Fork Market.  The class was held in the basement section of Market Street Brewery.  I had never been there before and I am clearly not a west-sider, but I made it there and back.
Parker Bosley shared his infamous wisdom with regard to beets, parsnips, roast, potatoes, braising greens, and much more.
Parker is a legend in the Cleveland area.  Honestly, I had never heard of him until recently.  He's really amazing and so personable.  It's a joy to watch him cook.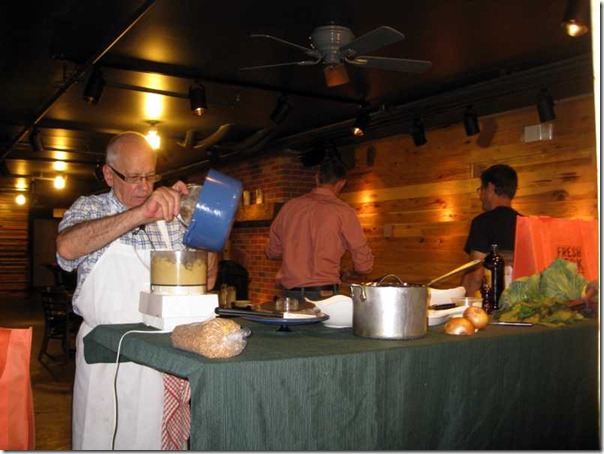 We watched and heard about different preparations, heard great stories and tasted wonderful food.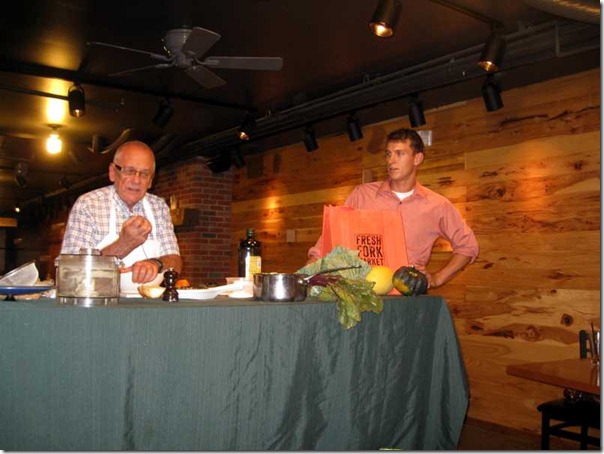 We left with a booklet full of recipes that has me ready for the fall and winter bounty that our local farmers have to offer.
I'm most excited to make the Lyonnaise potatoes and parsnip puree.  I can't wait until the Thanksgiving class.