McCormick was one of the FitBloggin' sponsors this year.  In addition to being in attendance at the expo and our conference, they hosted bloggers at their testing center on Thursday.  We had two (not full) buses leave the hotel just after noon.  I loved that the center was on Pepper Road.
We were treated like celebrities.  Photographing began before we even were off the bus.  Having worked for Camp Invention before, I loved the Create It sign that hung outside the room where out lunch buffet was set up.
We had lots of dishes to choose from.  The squash ribbon salad was particularly photogenic.  The turmeric roasted cauliflower was also quite beautiful.
I even remembered to take a photo of my plate.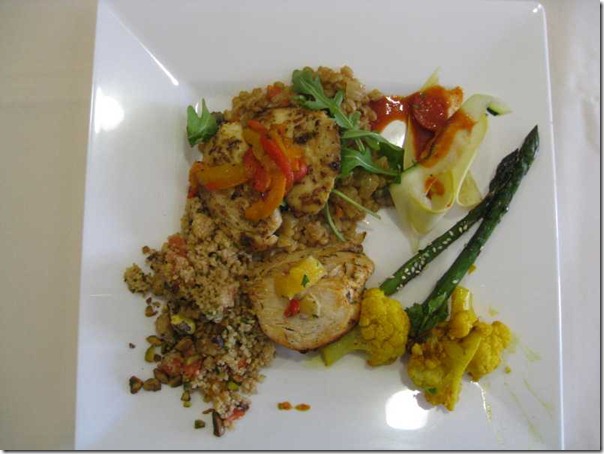 The complete menu was on the cards at our tables.  All of the recipes can be found online.  There is over 1000 recipes available on their site.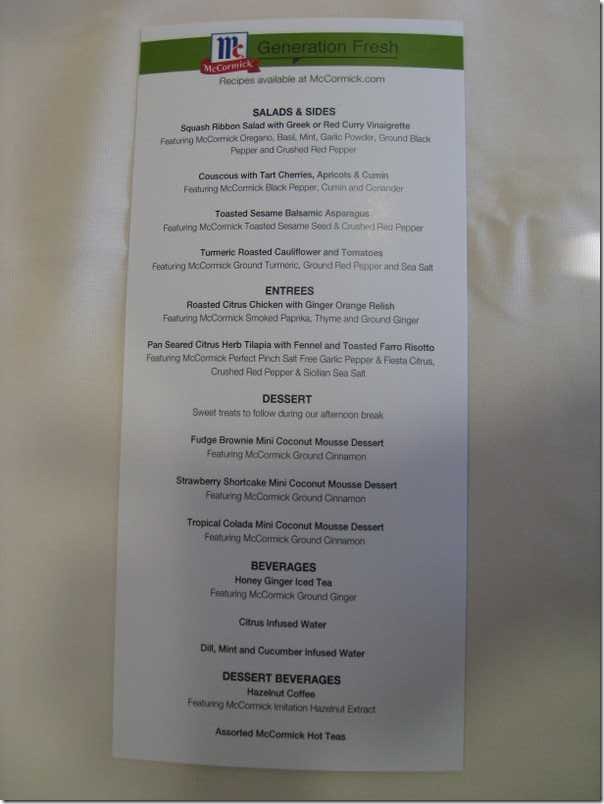 After lunch and some general information speeches, we split up into groups.  My group went to a applesauce testing first.  We were tasting cinnamon applesauce.  We learned about flavor profiles and the spice wheel.  We also talked about wellness associated with cinnamon.  It turns out we were trying two different cinnamons.
We answered several questions and completed our questionnaires electronically.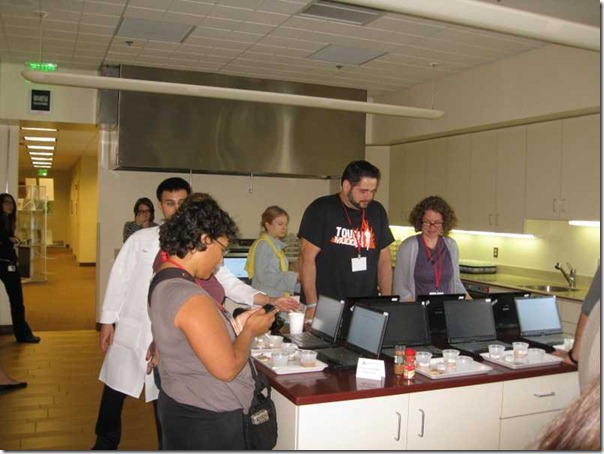 Next we headed to learn about tastes.  We completed experiments with salted potato chips, strong cinnamon gum and strawberry flavoring.  It was interesting.  I kept thinking about Camp Invention and what an awesome curriculum these experiments would make.  There are 5 basic tastes which everyone is familiar with, but there are also others that are starting to be recognized like fat, metallic, heat and Kokumi (mouthfeel/thickness).  I always describe myself as a texture eater.  Of course, I definitely agree with the last one.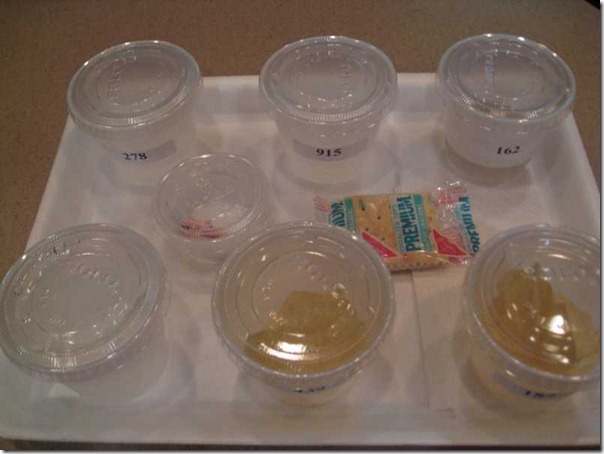 After a dessert break (mini shot desserts), we headed to a talk about flavoring vegetables.  Since the basket looked like an in-season CSA box, except for the asparagus, I was very interested in their talk.
They talked through some preparation and seasoning ideas for various fall seasonal items.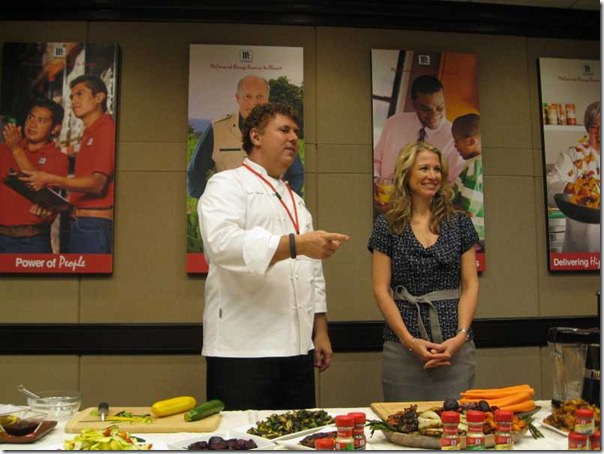 We followed up with two more cooking demos.  Both demonstrated items from the lunch menu.
The experience at McCormick was amazing.  I had a great time.  As we left, were were given a wonderful goodie bag.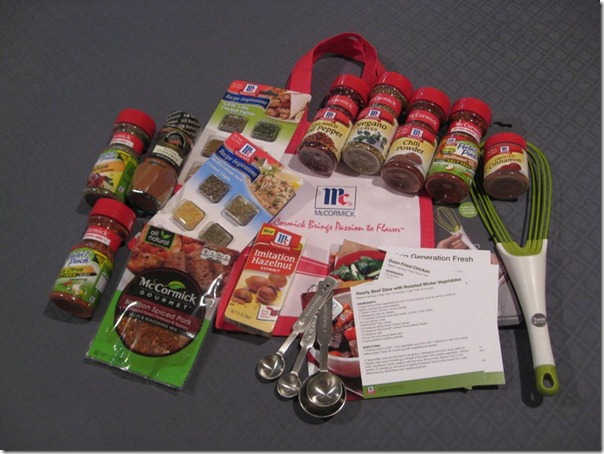 Since we are in two CSAs and cook at home often, I was particularly happy with this outing.  I'm always looking for new ways to cook our CSA bounty.  Thanks to McCormick for hosting the FitBloggin' bloggers.