This is my final post about the Capitol Reef trip.  I thought I would talk about the field station and housing.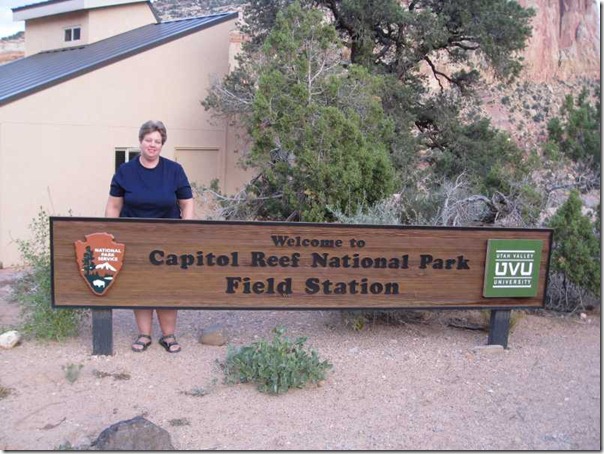 There were two dorm type buildings.  Each one had 4 bedrooms and each room could sleep 3 or 4 people.  Each bedroom had it's own bathroom.  These rooms are fairly new since the station is about 4 years old.  Everything was in great shape and well-maintained.  I've stayed in plenty of hotel rooms that weren't nearly as nice and certainly did not come with the amazing views.
The vehicles parked in a carport.  The roof of the carport consisted of solar panels.  Besides the two dorm buildings, there was also a multipurpose building that included a kitchen, office, sleeping quarters for the manager and a classroom.
Jane, the field station manager gave us a talk about the facility.  She also showed us the solar shades on the buildings.
There are two propane tanks and the facility does utilize some propane for heat in the winter.  The building on the right houses the batteries for power and the water treatment facility.
As you go into the building, you notice the weather station outside.  All of the data is recorded and displayed in the classroom.  Once inside, it's hard not to be impressed by the batteries that are storing the solar power.
It was so fun to see.  It reminded me of a plant tour.  The facility is truly off grid.  They produce all of their power.
Next up was the water treatment room.  This is a photo of a used filter.  It's gross to think about all of the crud that starts out in the water.  On the right, a photo of some of the filters and pipes that the water travels through.
We were challenged to conserve water as much as possible.  It's expensive and a long process to pump and treat the water.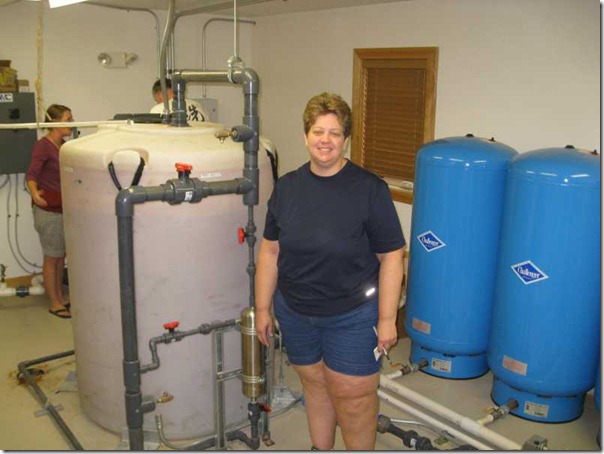 I had an awesome time (even with the clouds).  The trip leaders were great.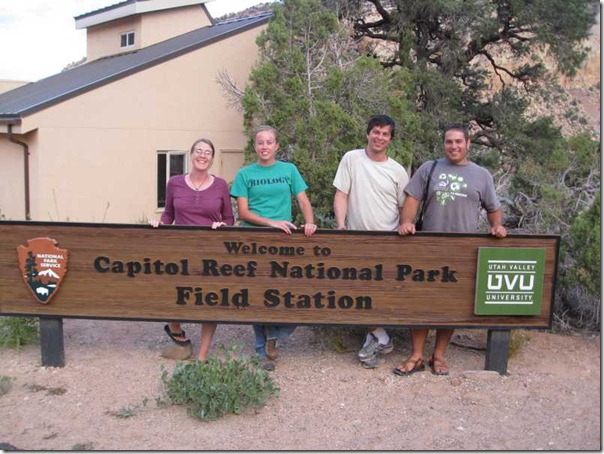 Thanks to Jane, Michelle, Jason and Nathan.