Over the Labor Day holiday, we traveled to Michigan for an end of the summer family trip.  While we were there, we had dinner with my cousin, Ed and his beautiful fiancé.  It was so nice to meet Julia.  We made her a welcome to the family care package with some of her favorite foods and it was fun.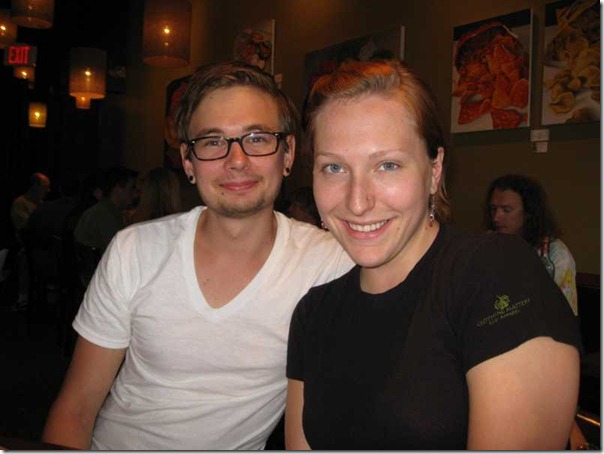 The kids had a great time with them as well.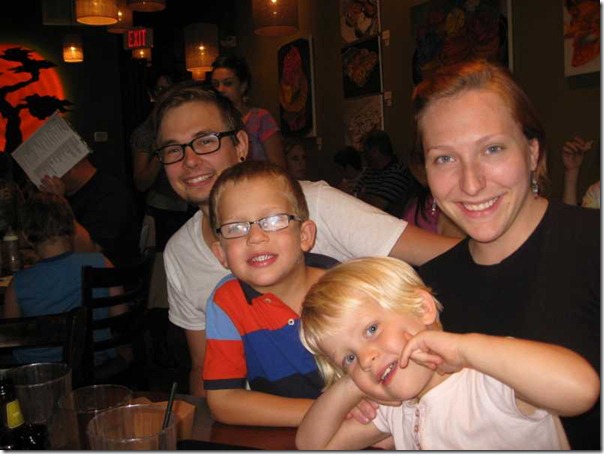 Stephen and I split two dishes, although one dish would have been plenty.  We had the macaroni and cheese con pantalones.   It was a bit spicy and extremely delicious.  We also split a tasty sandwich called the Bueno Vista Social Club.  I liked that their menu had a huge variety of items.
Their menu can be found at the website.
One of the definite highlights was their root beer menu.  They have 28 different root beers.  It was really fun.  I had only had a couple of them before.  I ended up choosing the Dang Butterscotch Root Beer.  It really tasted just like those butterscotch hard candies.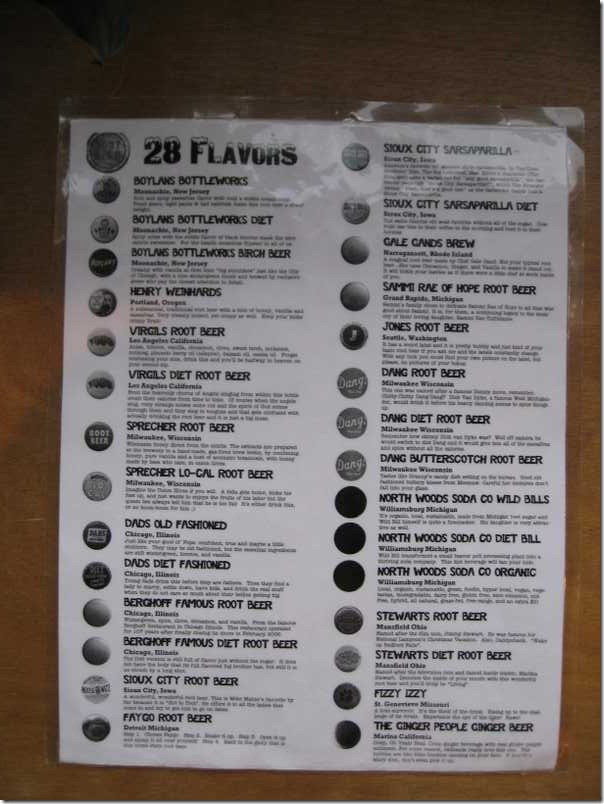 The kids each received a kid's menu along with a full 24 count box of crayons to help entertain them at the table.  We didn't let them keep the crayons, but we were impressed with the huge box of colors.  It was such an improvement over the typical 4 color boxes.
We had a great evening out.  I can't wait to see Ed and Julia at Thanksgiving.