Last year, I attended FitBloggin'.  When I was researching about the conference, there was chatter about whether you really needed to bring an extra suitcase.  The answer is YES.
FitBloggin' wouldn't be possible without our awesome sponsors.  It's not really possible to photograph it all, but I tried.
When we first arrived, were were given a traditional SWAG bag.  It's basically a bag full of products from our sponsors.  This year, the bag was a nice Reebok duffle.  We had a choice of resistance band or yoga mat.  I chose the yoga mat.  Also included in our bag were Pop Chips, biPro protein powder, McCormick spices, Attune cereal, Nature Made vitamin C and fish oil, a I Love Beef apron, bars and more.  The next stop was the Reebok table where I picked up my shirt and shoes.  Yes, they are bright pink and I am going to wear them!
At lunch one day, we arrived to find this Be Epic bag with bottle and shirt hanging on our chairs.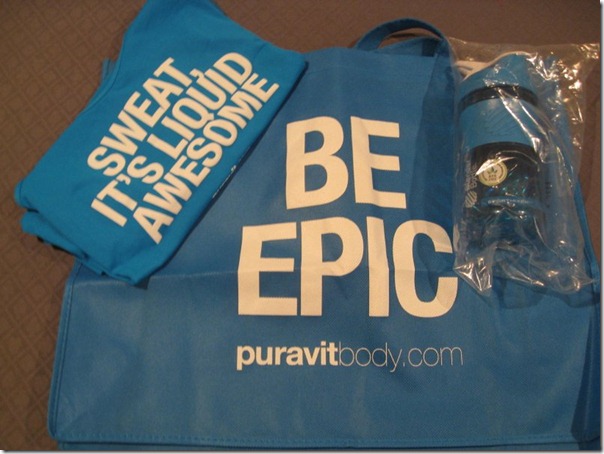 Saturday night's mixer was sponsored by Unilever.  With two young children and a love for cooking, I can never have too many wooden spoons or measuring cups.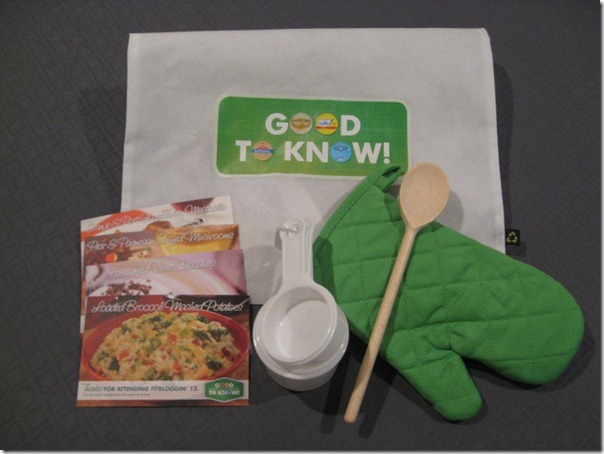 Our Ignite Fitness Keynote was sponsored by Polar.  I spoke during the keynote and loved having the chance.  I'll post more about it later after the video is available for sharing.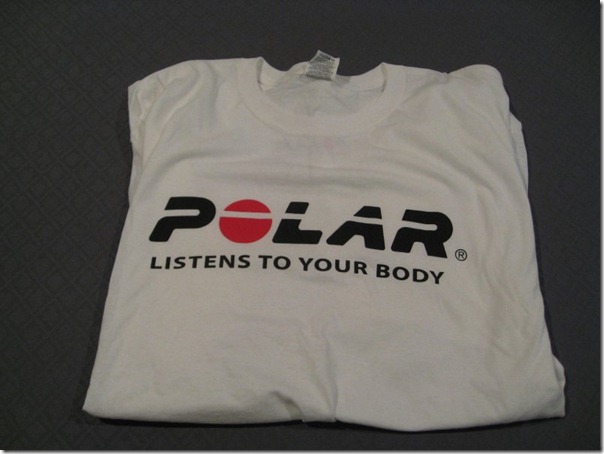 There were many more sponsors and I thank them all.  All of the generosity makes FitBloggin' affordable and available to many bloggers.
I didn't really need an extra suitcase, only because I left a bag and a box at my sister's house.  She'll bring it back to Ohio at Thanksgiving.