Nick has been taking swim lessons for a while now.  There was a several week break in the summer, but today was the first day of a new session.  Sally is also finally old enough.  Well she is almost old enough, but since her birthday is next month, we thought we would try it.  Both kids were super excited today.  Sally packed her swim bag this morning 8 full hours before we needed it.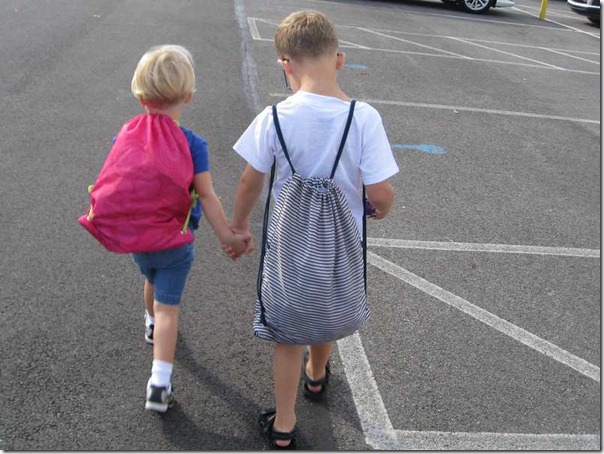 Sally loves her "swim bag" and made sure to hold on to it and the elevator.  Nick forgot his goggles and borrowed the yellow ones from Sally.  His lesson was first, so Sally spent some time in Kid Kare before her lesson.  That worked great since then I didn't have to watch her on the pool deck during Nick's lesson.
Nick's lesson was mostly a review of past skills.  He did well and still loves the water.  Sally couldn't nap today since she was so wound up.  I was just hoping she would actually like the lesson since she was so keyed up.
She couldn't be happier.  I'm glad she was so comfortable in the water without me.
There were 5 kids and 2 instructors in her class.  The instructors trade off and work one on one and in groups with the kids.  She was really relaxed.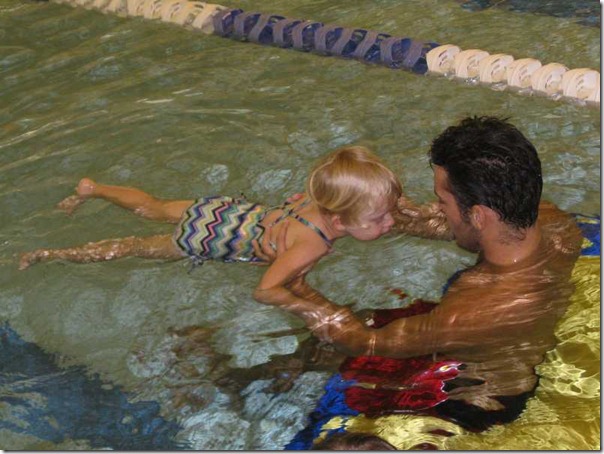 She even liked it on her back.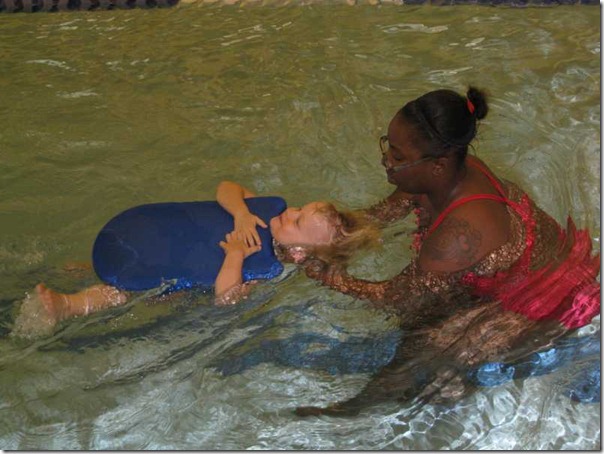 These dumbbells are used to help them float while they move their hands to swim.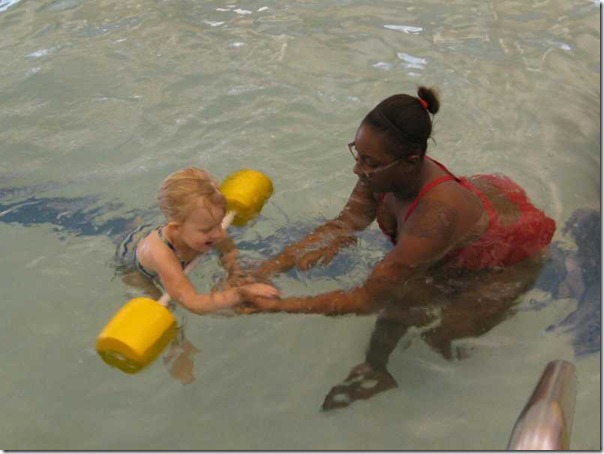 I think our first lesson was a huge success.  I just hope that next week comes with an afternoon nap first.