I've debated sending Nick to preschool for some time.  Most schools won't accept him yet because he's not 100% potty trained.  I also don't think it's necessary for him to have 2+ years of preschool.  I think we have decided to send him for one year prior to starting elementary school.
I think that it's good for him to go to the child care at the gym on a regular basis.  He gets to be with other kids (and adults) and I get to exercise.  The problem with babysitting is that they aren't there to teach.
I think that Nick and Sally both learn tons from all of the activities that we do, but I also felt like I needed a list of things I was supposed to be teaching them.  Many times, I'm looking for activities to keep them busy (and away from the TV) and having a list is helpful to give me ideas.
One skill that is important to learn is cutting.  Nick received this activity set for Christmas.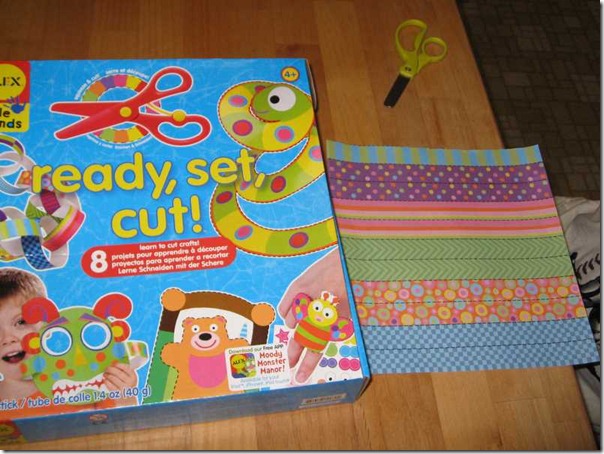 The scissors that came with the kid are not very good at all.  I picked up a regular pair of kid's scissors that I thought would be good for Nick.
Normally, we wouldn't spend money on this type of kit since it's very disposable, but this on sale at a good price.  Sometimes, I need to have something easy and handy for the kids.  This serves that purpose.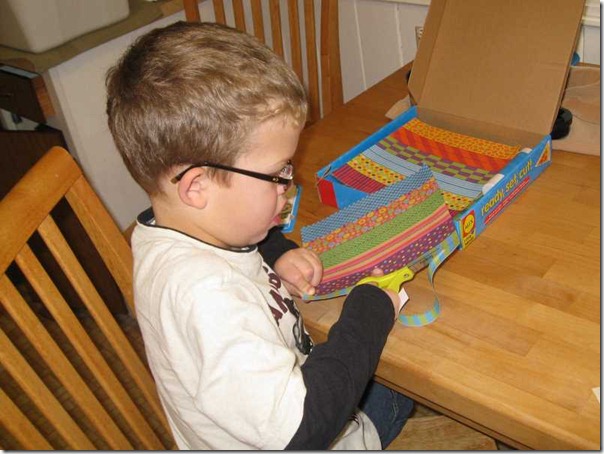 It's also nice that Nick thinks it's a cutting game and loves to get it out to play.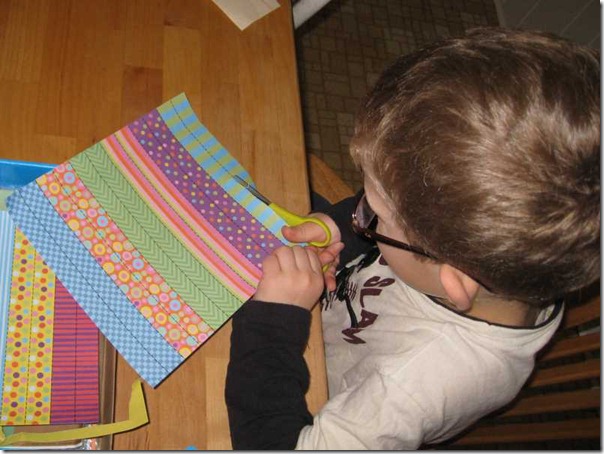 He's just learning how to cut, so we started with the easy project, cutting straight lines to separate the strips.  Eventually, he'll glue them together for a paper chain and move on to more difficult projects.
Now, how long will it be before he cuts Sally's hair?