Grandpa passed away on Monday.  We've spent the week crying, laughing, remembering and celebrating his life.  There are so many memories of this week.  I thought I'd make a list of the ones that come to mind, but I'm sure I won't remember everything.
"Hi Linnie!, Thanks for coming."  These are the last words that Grandpa ever said to me.  I was glad that I was able to see him while he still knew me.
Stephen, Nick and Sally had a great visit with Grandpa on January 1st.  It was a totally normal visit with the Browns game on the television and the sound to the game on the radio.  He made sure that we had a bit of pork and sauerkraut while we were there.
Watching my Grandma say goodbye after 65 years of marriage was the single hardest thing that I ever have done.
Grandpa was able to die in peace, at home, surrounded by family.  There was a full house at the time of his death.  That was fitting since Grandpa loved to gamble.
All 8 of his children and their spouses were able to be in town most of the week.  Most of the grandchildren and great-grandchildren were also in town.  We had family come from Florida, Maryland, California, Michigan, Washington, North Carolina and ITALY!
Uncle Mike used the "Spirit App" on his iPad to share a glimpse of heaven with us at the funeral home.
I played taps at the cemetary.  It was frigid.  It was an honor.
Much of the week was spent looking at photos and creating photo displays for display at the funeral home and luncheon.  There were 12 boards total.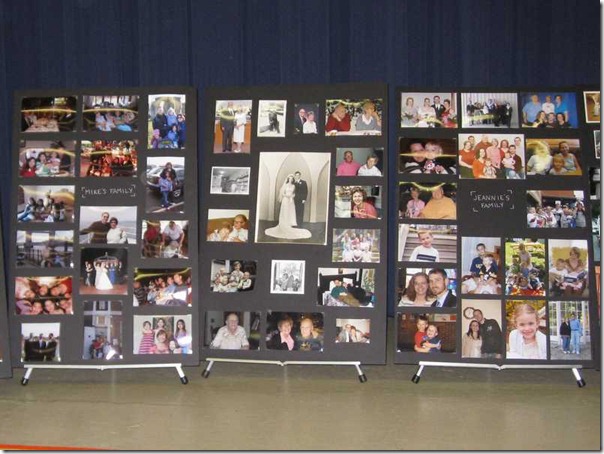 At one point there were 6 computers, a Nook, a tablet and several phones connected to G&G's WiFi network.  I think it overloaded.
We took Nick and Sally to the funeral home for a small bit of the calling hours.  It was their first experience with death.
Nick got croup and spent several hours in the ER Monday night.
Nick got an early birthday present from his aunt and uncle.  It's a baseball and glove.
Grandpa was known for making bow-ties out of crisp dollar bills.  My sister showed up at the funeral home with hers and my Grandma thought it was great.  She went and got a box that contained a bunch that Grandpa had made.  Within a few minutes, we were all wearing them at the calling hours.  It was a great tribute.  Many people who came in to see the family knew exactly what they were for.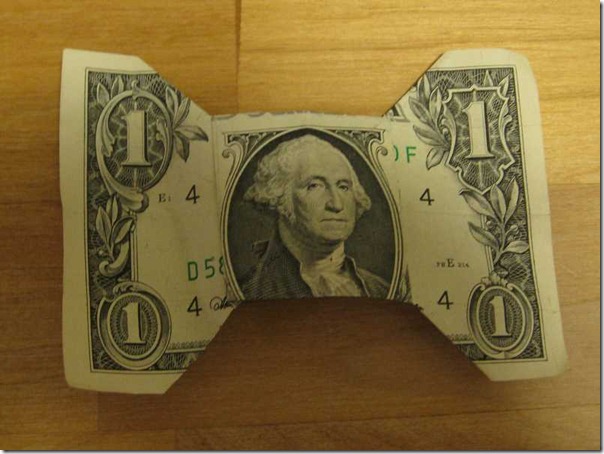 He'd give you a dollar so you'd never be broke.  We're all rich and blessed since we knew him.  Love you Grandpa!