Today was the third week for the Geauga Family Farms CSA. It was a crazy evening for me (husband Stephen) to pick up the CSA,but I made it to Whole Foods in time to buy a bit of dinner (sushi and tomato bisque soup – a truly international combination) before picking up the CSA. Then it was off to the day's next event…
Here is what I found in this week's share: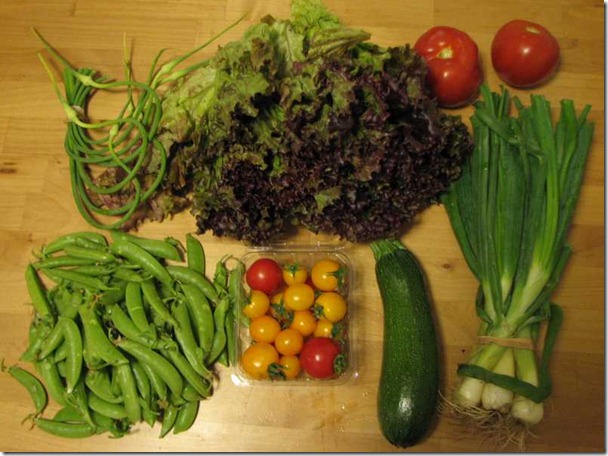 First up was some good-looking lettuce and some bunching onions.
Tomatoes and peas. Yum! I'm not sure if these are garden or sugar snap peas. I'll have to try one or two to find out.
Garlic scapes and zucchini.
Last, but not least, some cherry tomatoes.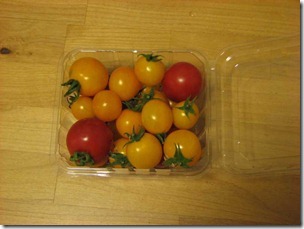 We also ordered a dozen eggs as an extra item.