Last summer, most Wednesday evenings, you'd find our family eating dinner by the dinosaur at the Cleveland Natural History Museum.  Once we were done, we'd visit the museum for a bit and head over to Wade Oval Wednesday for people watching, the farmers' market and music.  This year, our schedule has been crazy on Wednesdays, but on August 1st, we finally made our way down.
Apparently, we chose the busiest night of the year to go.  Parking was particularly difficult.  After waiting about 10 minutes, we were able to get a spot at the museum.  There's lots of parking around the oval, but we have parking included with our membership to the museum, so we like to park there.
We ate our packed dinner inside the café while I had a pre-trip meeting with a few other Capitol Reef participants.  Then, we headed across the street to Wade Oval.
Sally was in a silly mood.  Both kids were glad to see the farmers' market.
The market at the oval is small.  There are about 8 tables or so.  We didn't really need anything and didn't shop, but it was still fun to look at the items and quiz the kids on their produce knowledge.
We made our way around to the Cleveland Botanical Gardens.  The kids enjoyed a few minutes in the Children's Garden.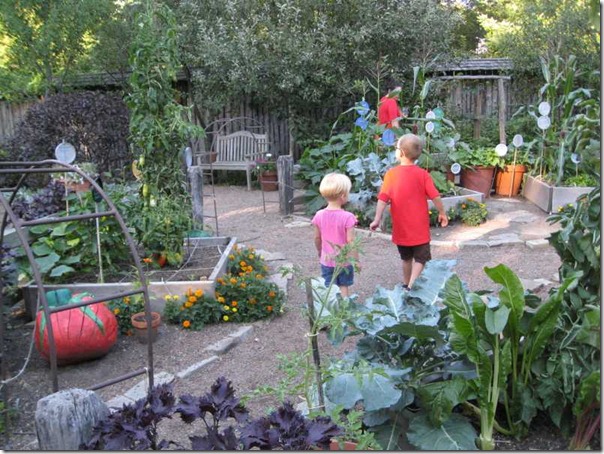 Soon, it was time to head back to the car.  We made our way through the crowd.  Many people came out to see the reggae band.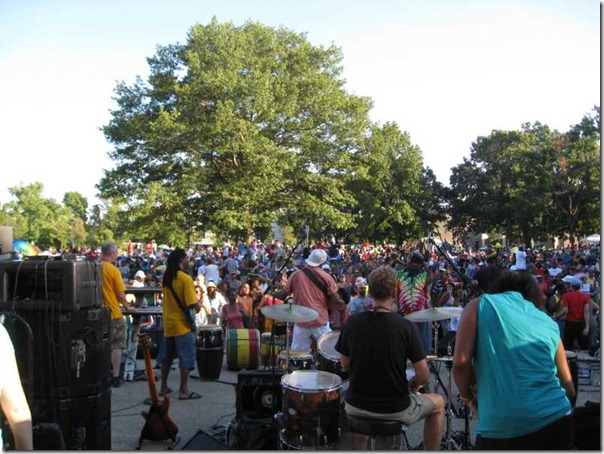 I'm not sure if we'll make it down for WOW another day before Labor Day comes, but I'm sure glad we were able to make it down once this summer.