Back on July 13th, the kids and I picked up my mom and headed to Akron's Derby Downs to watch local teams like Goodyear compete in a derby competition as a United Way fundraiser.
I was excited to go since Nick and Sally had never seen derby cars.  It was a beautiful day and my friend was in charge of selling cookies.
We picked up dinner and made our way to Derby Downs.  It's near the Akron municipal airport.
In typical Goodyear fashion, the blimp was out to draw attention to the event.  The kids were thrilled.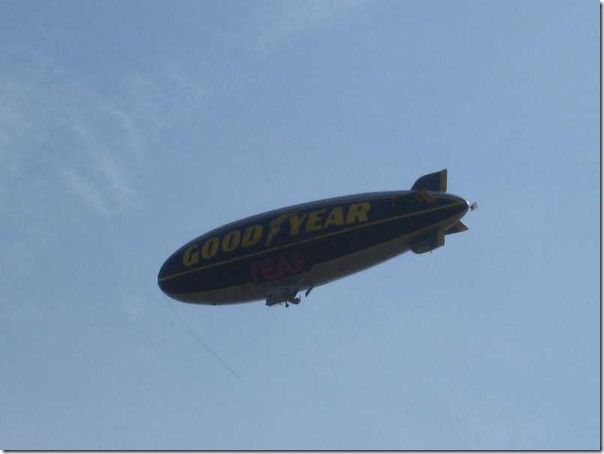 Soon, we were enjoying our spot in the bleachers.  Nick and Sally were enjoying climbing up to the top.  Boy, were they making me nervous.  Luckily, we didn't have any trips or falls.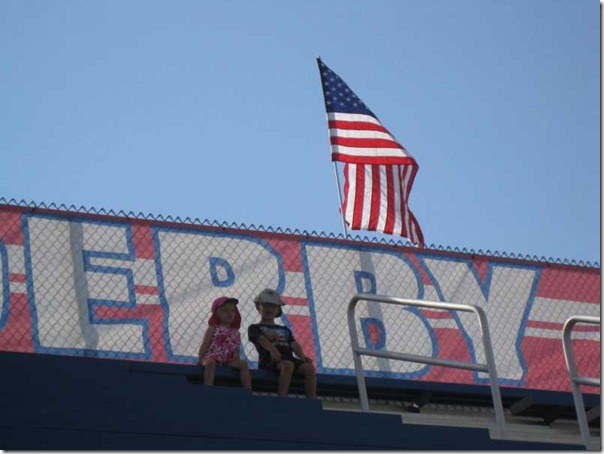 After 45 minutes or so, we starting seeing some of the heats.  I'm not sure the names of the other teams racing, but Goodyear ended up not winning.
Sally entertained us with some dancing in between heats.  Both her and Nick enjoyed their grandma time.
I was happy to attend the event and spend a minute catching up with my good friend.  It was a fun way for Nick and Sally to check out the derby cars.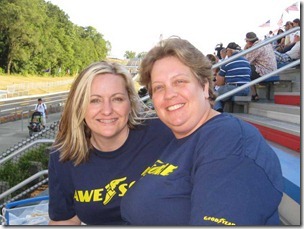 We've been friends for 20+ years and don't get together often, but it's always great when we do.