After arriving late on Sunday, Monday was our first full day to see the park.  During breakfast, I took note of the dry erase board where the field station keeps track of the different species that are found in the area.  It was interesting to see all of the different ones listed.  I'm not good at any identification, but a few people on our trip were great.  Since viewing wasn't so great the night before, many were up earlier than anticipated.  A group set off for an early hike.  My knee was giving me trouble the week before, so I didn't want to overdo it.
I stayed at the field station and took in some beautiful scenery.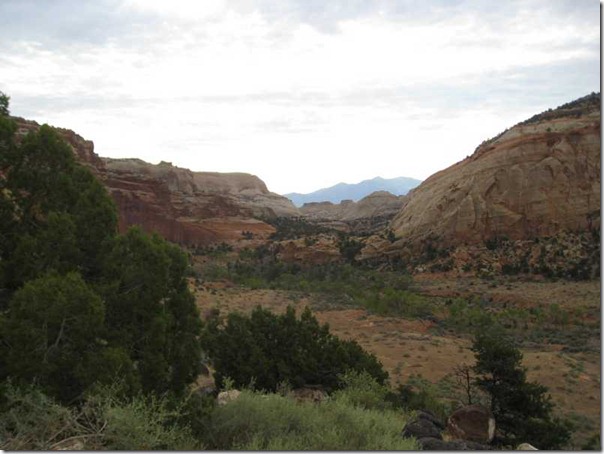 I really would love a view like this every morning.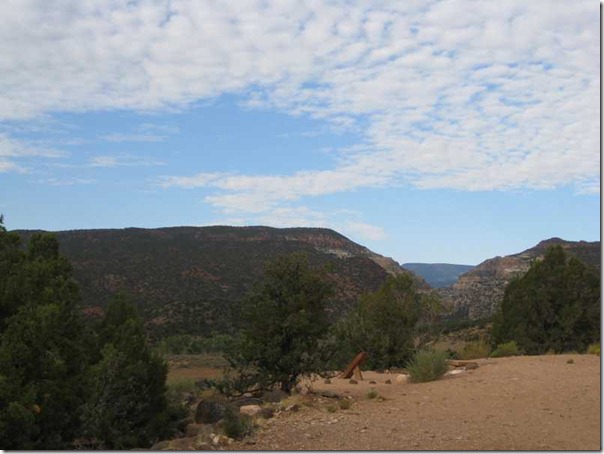 Around 11:30AM, we had a short orientation about the field station from Jane and then set off on a group hike to see the Petroglyphs and Pictographs.  Along the way, we saw this can off the trail.  It's historic trash.  I'm not kidding.  It's being preserved there as part of the history.
It was really dark and cloudy during parts of our hike.  It's hard to believe that we were in the desert.  We felt a few rain drops here and there, but didn't get caught in a storm.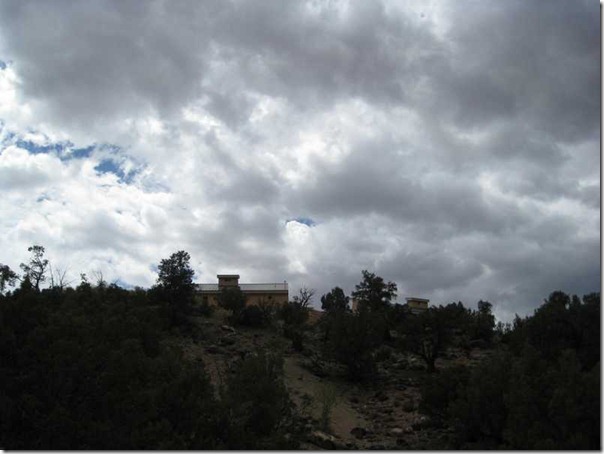 The area around the field station used to be a ranch.  Here are some remnants.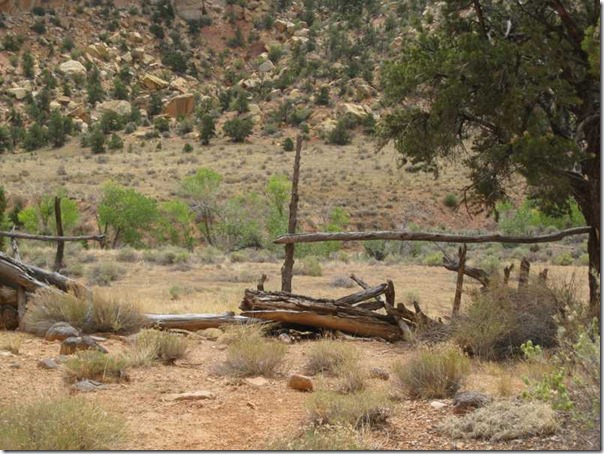 Soon we arrived at the Petroglyphs and Pictographs.  Petroglyphs are carvings and pictographs are painted on.  The detail doesn't show up well in the photos.  We can learn a lot about different cultures by the symbols used.
To help preserve the park and discourage vandalism, the park has a tube where people can write in that they were there.  Martha field it in for us on behalf of the Cleveland Natural History Museum.
We headed back to camp and had lunch and a break.  Later in the day, we headed to the Hickman Bridge trail.  This involved everyone getting into the vans and driving to the trail head.  The Hickman Bridge trail was on our agenda.  It was a mile one way.  The trail was strenuous for me.  There was lots of rough terrain and elevation.  I didn't stop for much in the way of photos.  At one point, I really felt like I was holding up the group.  I almost gave up.  Nathan was super encouraging and hiked back with me.  It was really appreciated.
And, I made it to the bridge.  Well, I didn't go up under the bridge, but I earned this photo!  My face is really red.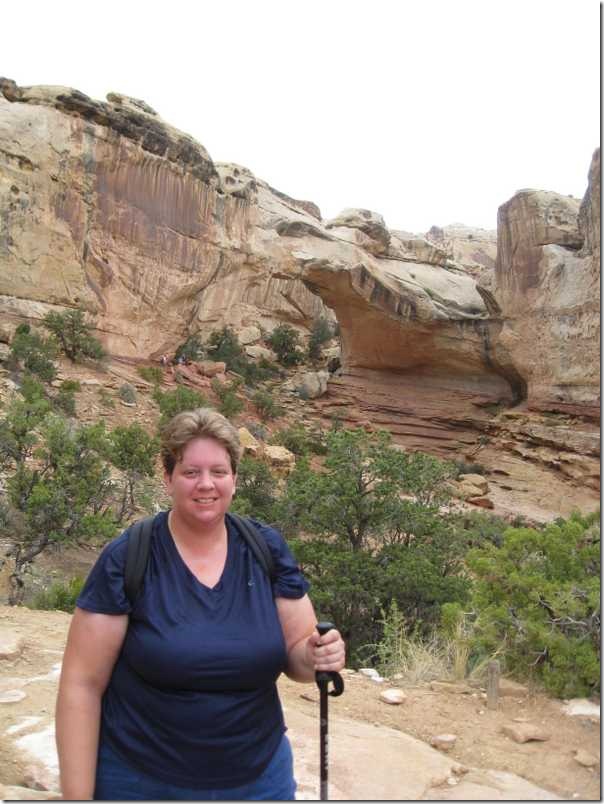 After the hike, we headed back to the field station.  Nathan started on dinner.  We feasted on BBQ chicken, coleslaw and corn on the cob.  It was delish!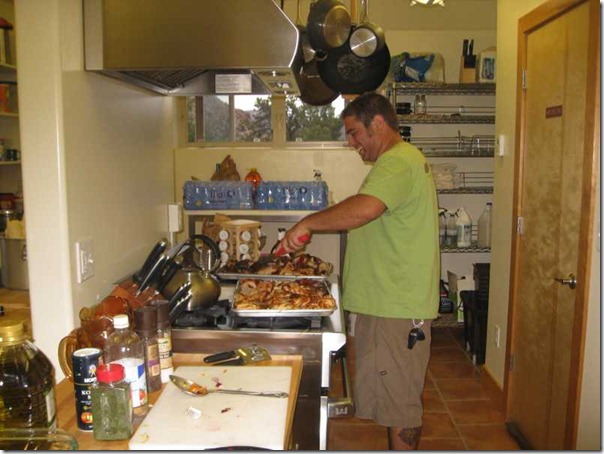 Lots of clouds meant an early bed time.  I was exhausted, so it was ok with me.