We're members of the Cleveland Zoo, but we just don't make it there very often.  Yesterday, we decided to meet up with some friends.  Nick and Sally love riding on the Tram.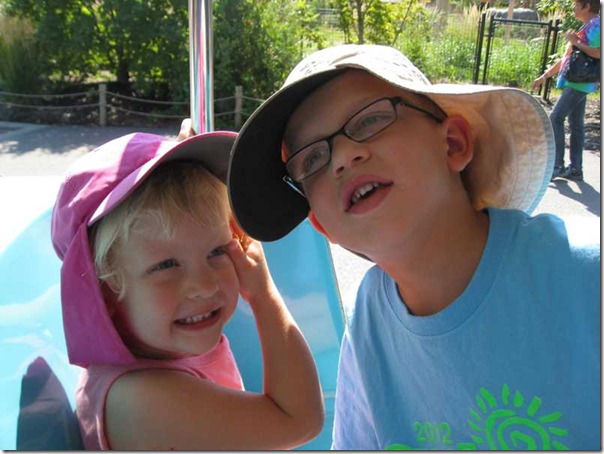 Check out Axton.  Could he possibly be any cuter?  It's hard to believe that he's standing and I just met him yesterday.
After we saw the elephants and the mole rats, we took the Tram up the hill to the primates and playground.  After some play time and lunch, we waited for the Tram to go back down.  We could have easily walked down, but the kids love the Tram and they were ready for naps.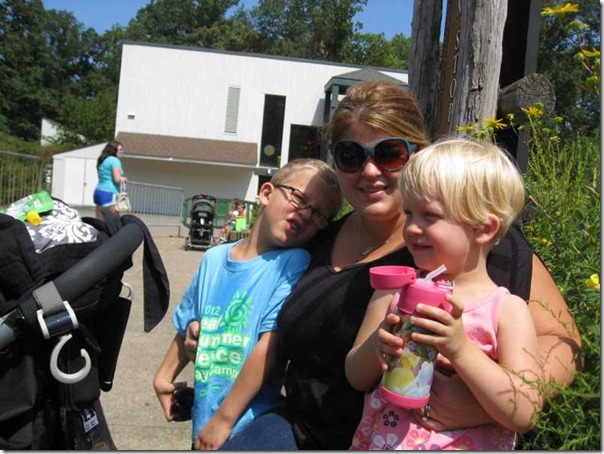 The Tram took a while, so Alaina got our her IPad to help entertain Nick and Sally.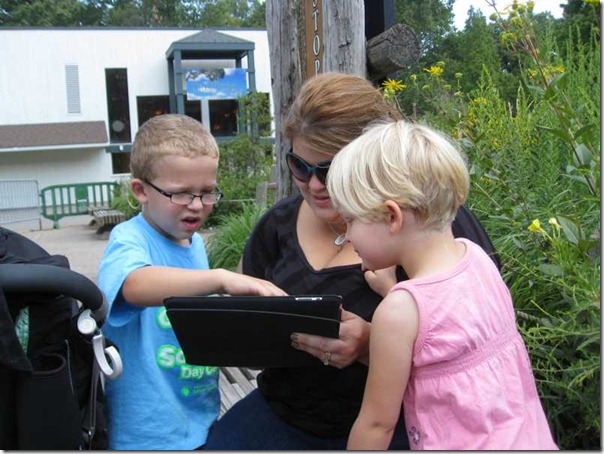 Soon enough, we were back to the starting point.  Sally spotted this elephant and Nick joined in for the photo.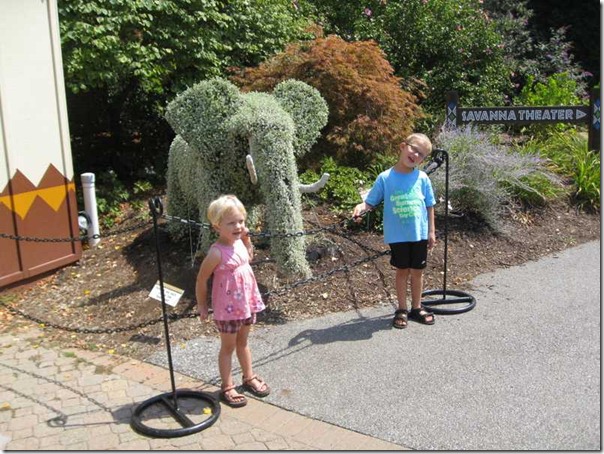 It was such a nice day to catch up with a good friend.  I used to work with Alaina and she's one of the sweetest people you could want to know.
After we got back home, the kids both took good naps and that was the perfect end to a perfect outing.