Today was Willoughby's annual Touch a Truck event.  Stephen was busy today, so I took the kids solo.  They were super excited.  The event was held from 10-2 at the Willoughby Hills City Hall and Fire Department near 91 and route 6.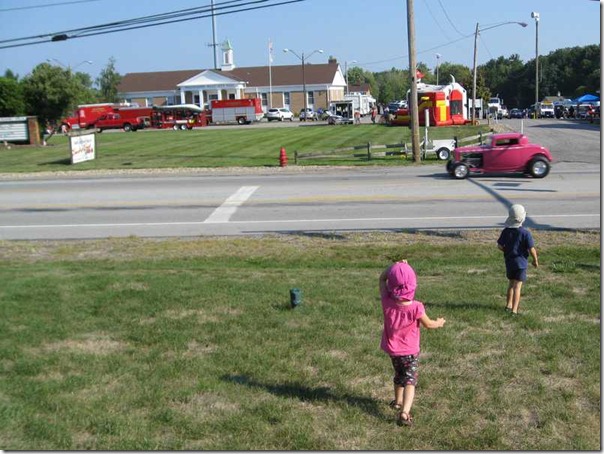 First up was the bounce house.  We arrived just before 10AM, so there wasn't any lines.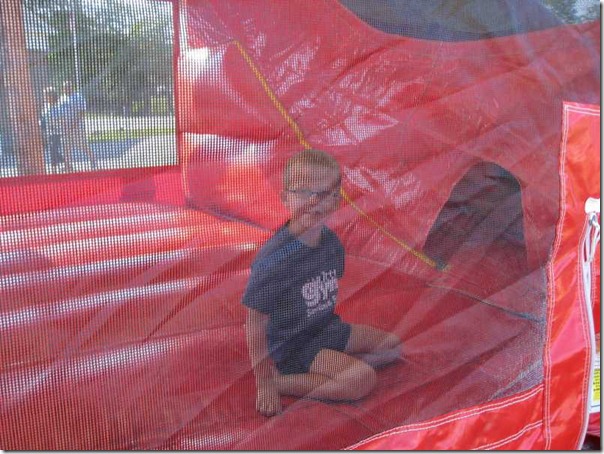 After a visit in a ambulance, we headed to the ladder truck.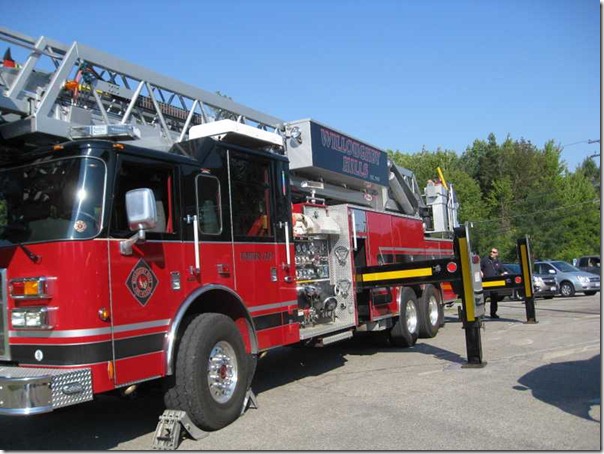 Sally loved the trucks.  The first one is in the ladder truck, the second one is in a construction truck.
I don't think she's big enough to operate a mower yet.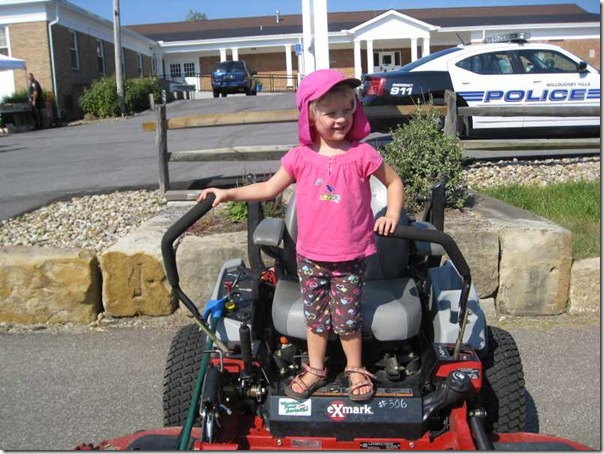 Nick loved that the wheels turned for wheel if we worked hard enough on the steering wheel.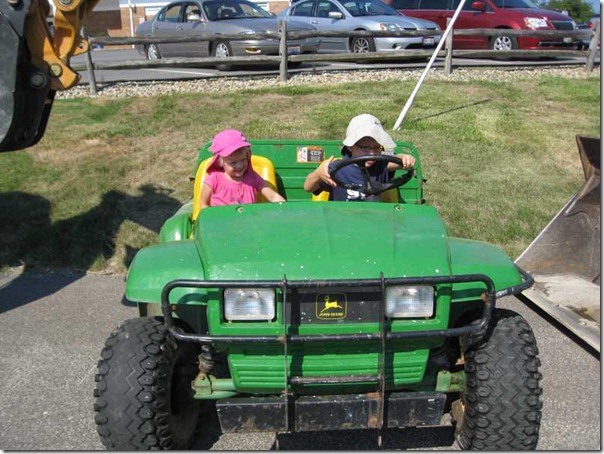 He made sure to buckle his seat belt in this one.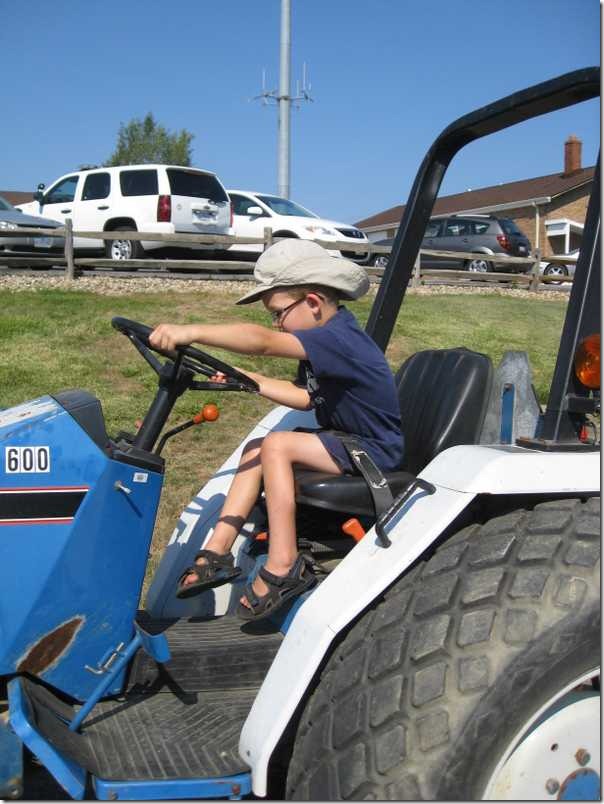 Both kids loved spraying the fire house.
The highlight of the event is when the Life Flight helicopter lands in the field.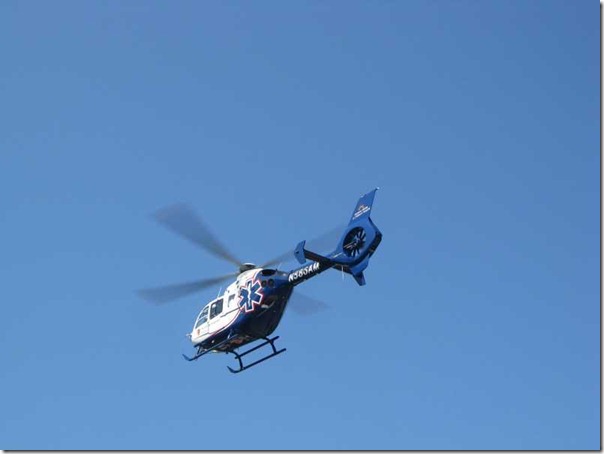 Soon, we had seen all of the trucks and it was time to head home.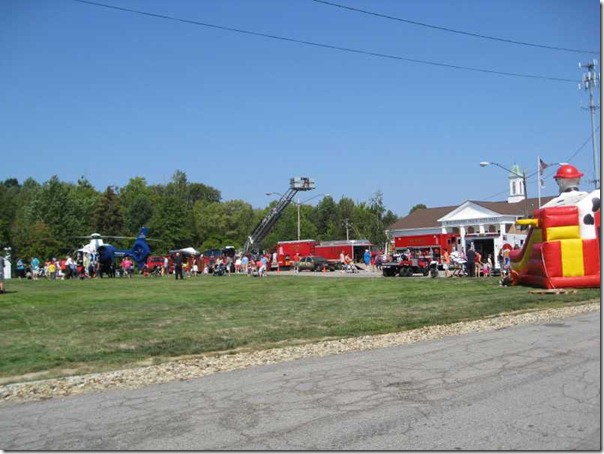 Thanks to Willoughby Hills for another great event!