Nick, Sally, Stephen and I headed to Pittsburgh this weekend.  On Saturday, our first stop was the Children's Museum of Pittsburgh.  We were excited to go there.  The museum was reciprocal with our Cleveland Museum of Natural History membership, so our admission was free.  This was nice because we could stay until the kids got tired and not worry about getting our money's worth.
The garage was definitely a hit!  Sally is sporting some work goggles and Nick is busy building a wall.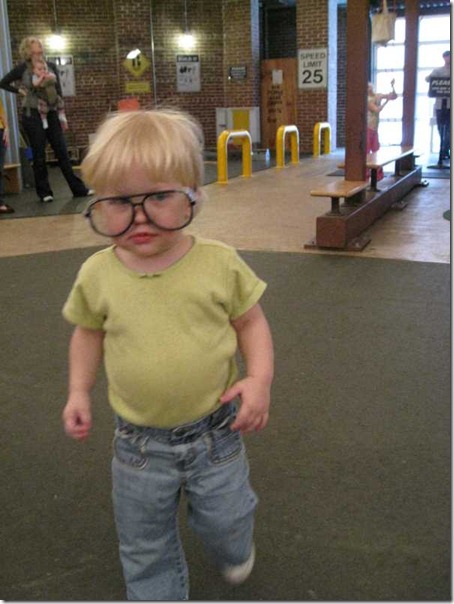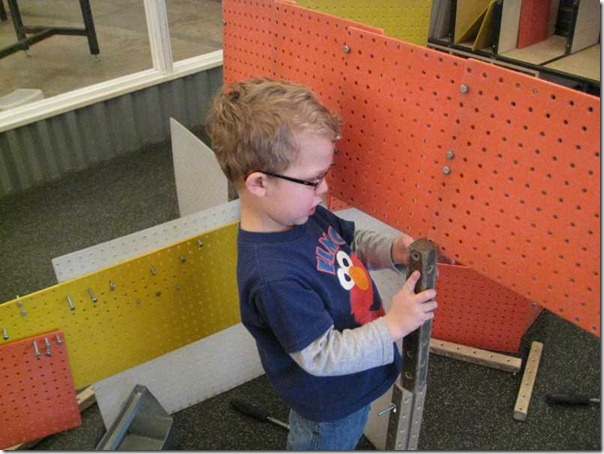 Sally enjoyed trying out the airplane.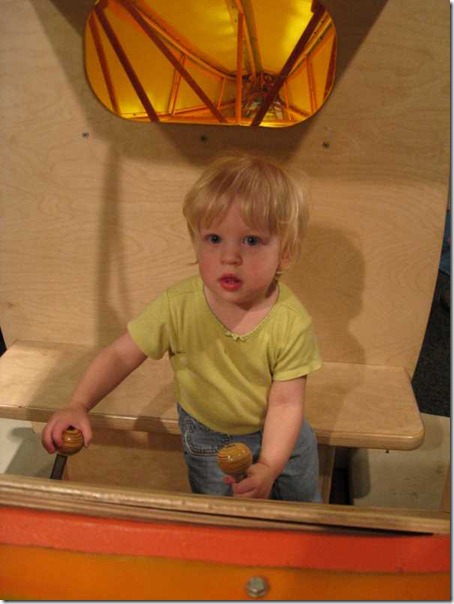 She also enjoyed this device where dropping rocks in the holes made noise.  It was kind of like Pachinko.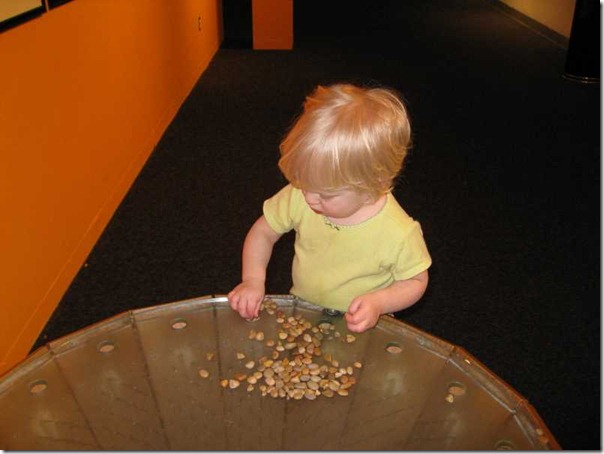 Nick enjoyed climbing.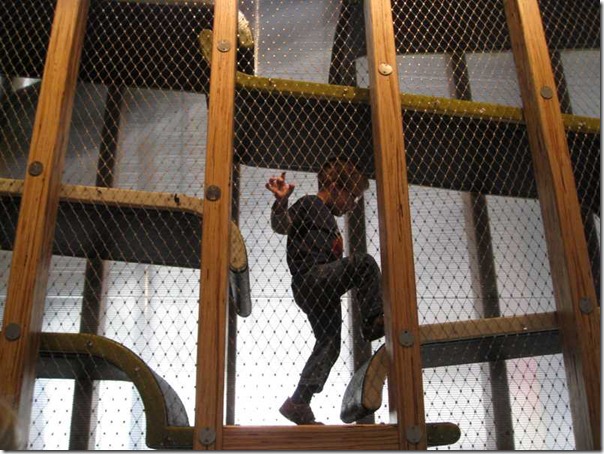 These were taken not long after we left the parking lot.  Great sign of a successful outing!
We checked into our hotel and went swimming with the kids.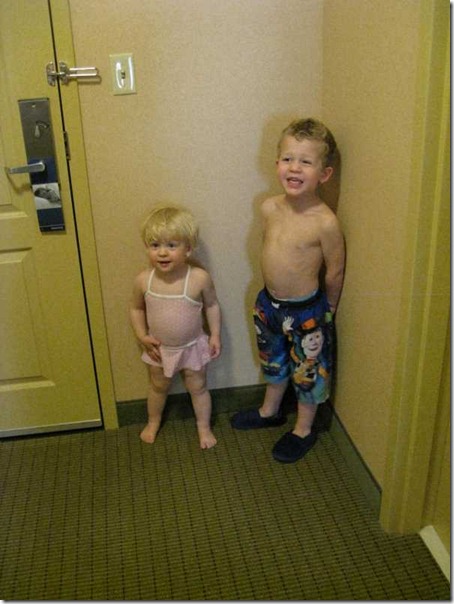 We finished the day with dinner at The Church Brew Works.  This is a pub style restaurant inside of an our church.  It was even kid friendly.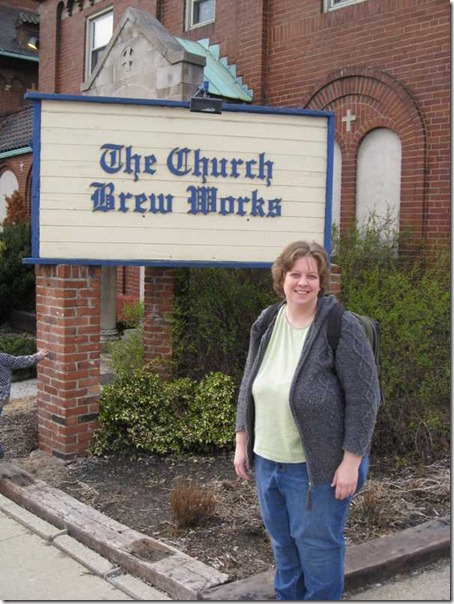 We ended our day with a  trip to REI and some train watching.  We were all beat.