We were expecting rainy weather today, but we were pleasantly surprised and happy to have a sunny day in the 70's.  We started our day at the Botanical Gardens to see the Daffodil Show.  We were a bit disappointed as the show really wasn't quite set up yet while we were there.  We let the kids play and heard a couple of story hour books.  We stopped to look at the daffodils on our way out.  It looked like a contest where locals could bring their properly displayed flowers and have them judged in various categories.  I'm sure all of the varieties and criteria would be quite meaningful if you were into it.  We just like looking at them.  Daffodils are one of my favorite flowers.  This photo is from our yard this afternoon.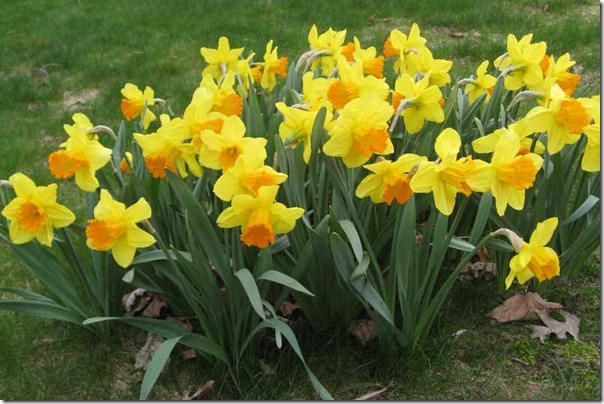 Here are Nick and Sally posing at the gardens.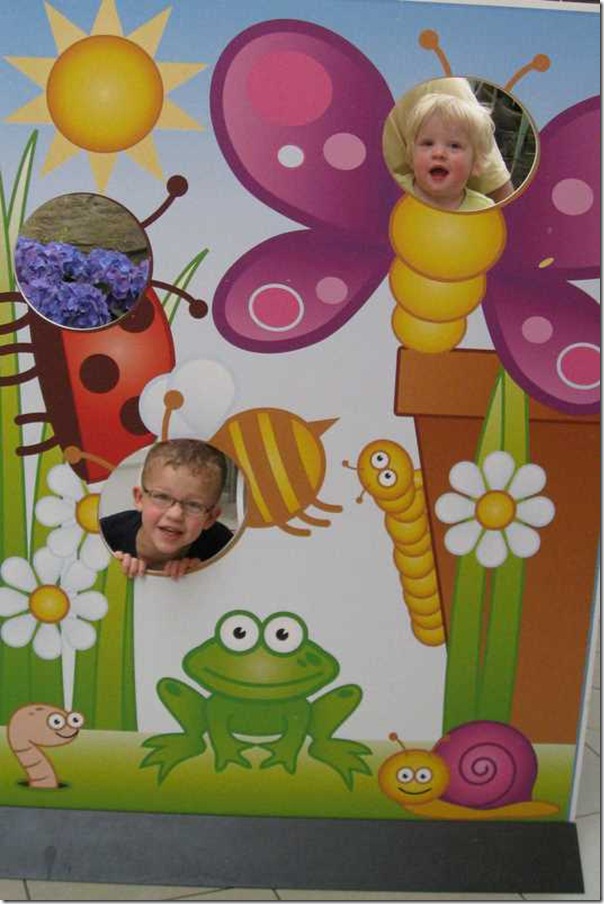 Here is Nick playing with the nature blocks.  Here is Sally on the swings at a local playground in Little Italy.  We stopped there on the way home to wear them out for naps.
After lunch and naps, we headed back down to University Circle and made our way back to the Natural History Museum.  Yes we were there yesterday.  We have a membership and we can bring guests.  It was also supposed to be rainy.  We met up with my sister and her family.
Here is Nick and his cousin.
Here are all 4 cousins together.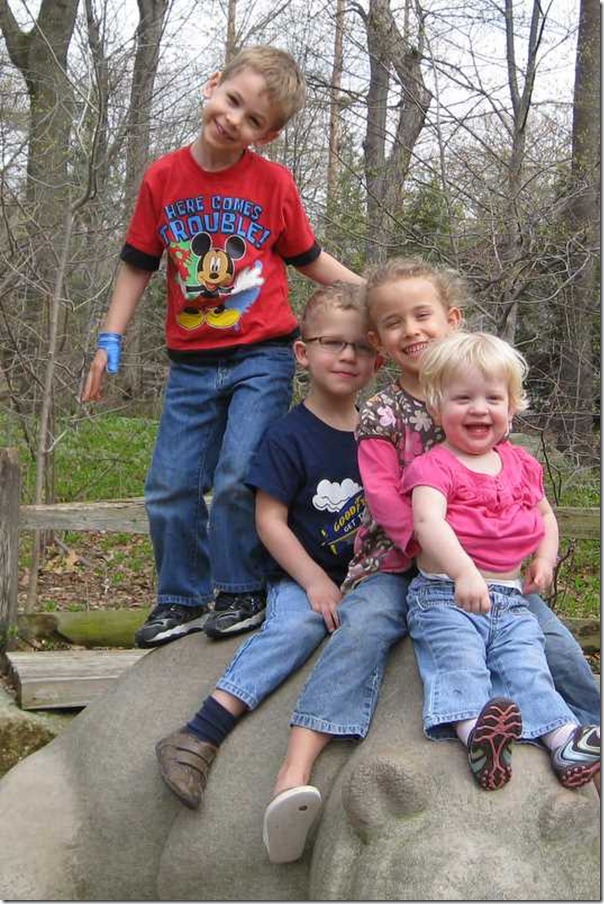 And the parents!
We had a great time and after snacks outside by the dinosaur, we parted ways.  Our family had dinner at California Pizza Kitchen and now the sweet potatoes are in the oven in preparation for Easter dinner tomorrow.  It's been a long and active day.  There's plenty of fun planned for tomorrow as well.