Yesterday, we returned to Secor Nursery to pick blueberries.  We first visited Secor back on June 21st to pick strawberries.  Now that we are getting more familiar with farms and their locations, I have realized that there are at least 3 U-pick farms within 5 miles of each other in the Perry area.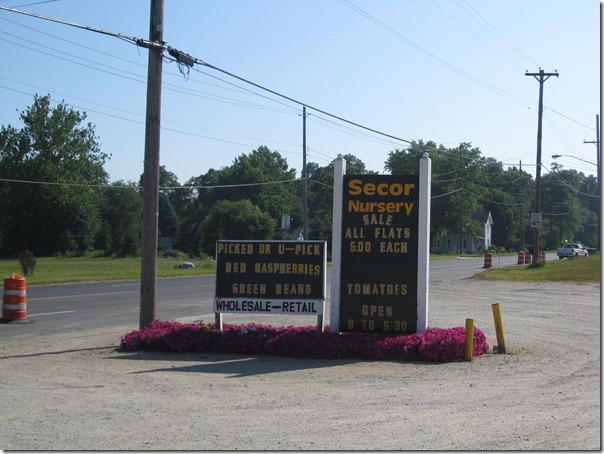 Nick, Sally and I had made plans to meet up with our new friends Paula and her daughter.  They are also in the Fresh Fork CSA and I met Paula through my CSA blogging.  I quickly figured out that we had a lot in common (couponer, 3 year old and CSA) and we decided to meet up for picking.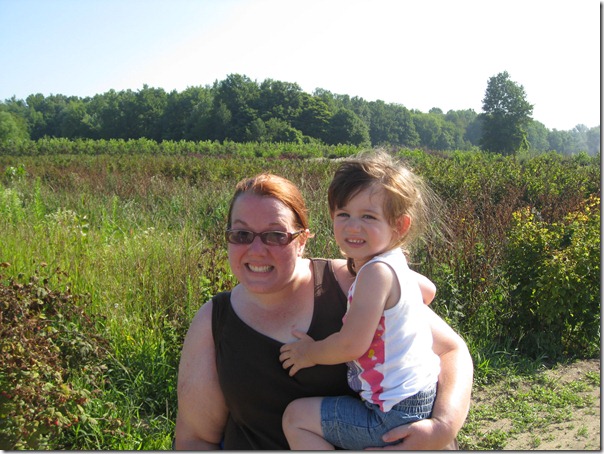 Here's a photo of me with all 3 kids.  It was a really hot day, but the sky was extremely blue.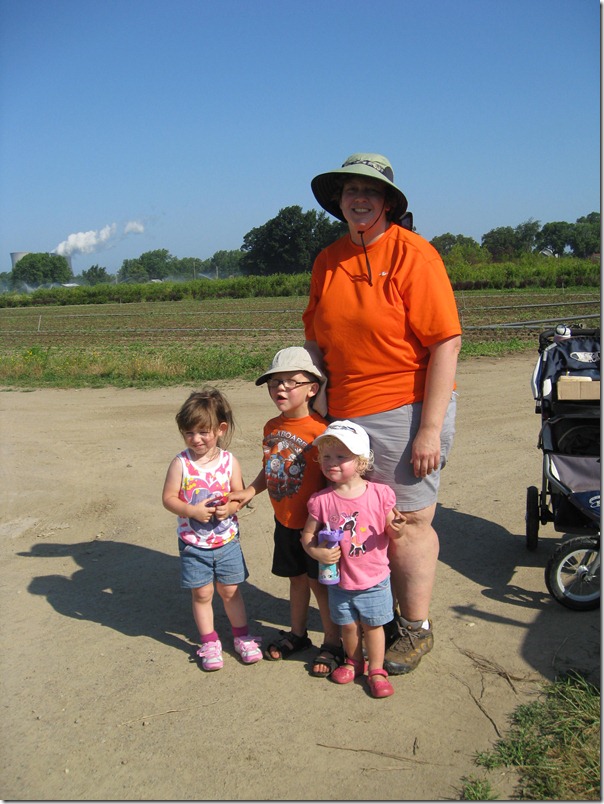 When we arrived about 8:15 AM, we found out that U-pick was closed for blueberries.  I know we should always call ahead, but I was surprised that they were closed to allow for more ripening so soon after opening this week.  We like to get to the farms when they open, so I should get in the habit of calling the day before the check on crops.  They were going to let us pick anyway, but we opted for raspberries.
We got lost trying to find the raspberries and called the market from the field.  I'm pretty good with directions, but had no idea where east was from where we were standing.  One of the farmers came out in a truck and pointed us in the right direction.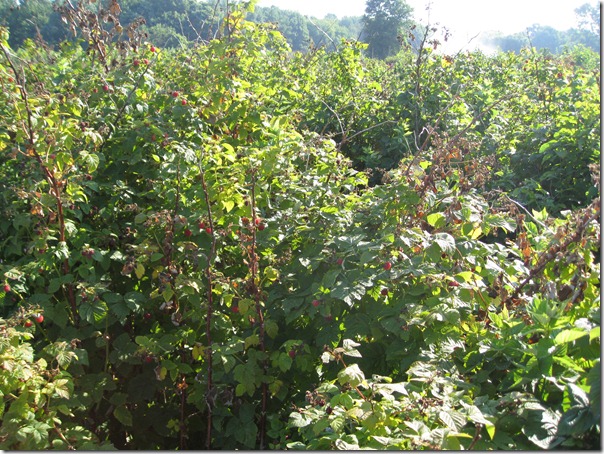 I had never picked raspberries before.  They have prickles, but it wasn't too bad.  They are pretty easy to pick, but they are also highly perishable and pretty expensive.  Some we just ate plain and the rest I put in the freezer for ice cream, raspberry lemonade or other treats later.  When later season berries come into season, we'll probably splurge and pick for jam.
I ended up spending $8.52 on these raspberries.  They were $3.89 per pound, so I ended up with 2.19 pounds.  I was debating cucumbers from the market and Paula was buying some, so we split a basket of them.  I think they were seconds and 10 were $2.  Paula gave me half and told me my money wasn't any good with her.  Thanks Paula!
It was a great, hot outing with new friends and I have a feeling we'll be meeting up with them again soon.