Today we had another pick up for the Geauga Family Farms CSA.  It's week 6 already.  The amount of produce has really picked up the last couple of weeks.
Here's what we received in our family share: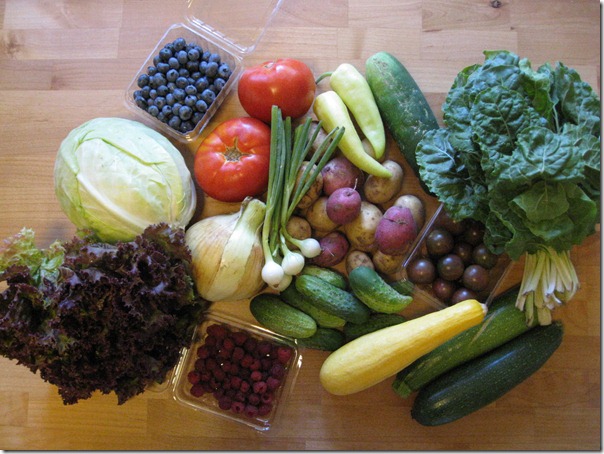 Let's take a closer look.
Black cherry tomatoes, cucumber
Pickling cucumbers, potatoes
Blueberries, green onions
Onions, peppers (probably hot!)
Cabbage, red raspberries
Lettuce, Swiss chard
Tomatoes, zucchini
Yellow squash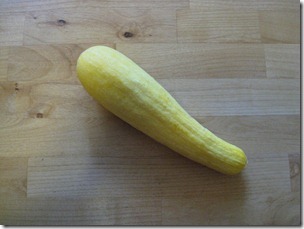 Personally, I'm not much of a tomato fan (unless they are in BBQ sauce, ketchup or pasta sauce), but the black cherry tomatoes were my husband's favorite last year, so I was happy to see them today.  The pickles we made a couple of weeks back should be ready, so we'll eat them this week and make some more with today's share.  I bought some whole wheat lasagna noodles at the beginning of the season.  I think this is the week for veggie lasagna with squash as the highlight.
Some of our raspberries were moldy,  I sorted them and used the good ones in raspberry lemonade this evening.  It's so refreshing on a hot day like today.  The blueberries probably won't make it past breakfast in the morning.
I'm going to assume the peppers are hot.  Last year, almost all of the peppers that we received were hot.  I had a tough time using them since my kids and I don't really like HOT.  For the most part, I ended up chopping and freezing them and then putting them in crockpot recipes like chili a bit at a time.
Have a great week!