Today was the 8th pick up for the Geauga Family Farms CSA.
Here's what we received: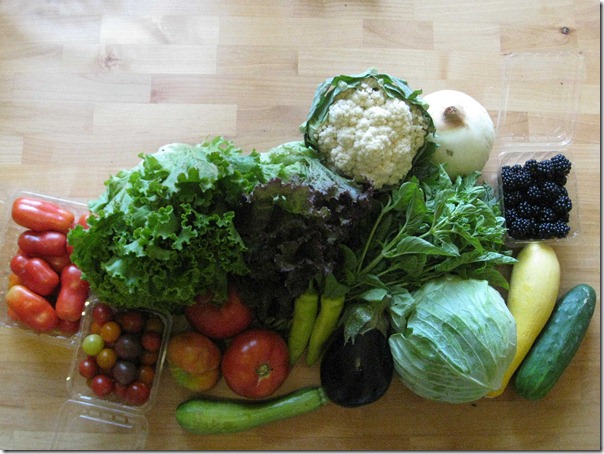 Let's take a closer look.
Zucchini, cucumber
Eggplant, cabbage
Onion, yellow squash
Tomatoes, cauliflower
Blackberries, cherry tomatoes
Hot peppers, Roma tomatoes
Basil, lettuce
Lettuce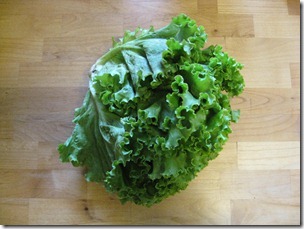 I'm thinking that a gluten free chili mac dish might be in order when my in laws visit this weekend.  I saw all of the tomatoes and immediately thought chili or sauce.  With the chili route, I could use the onion, peppers and tomatoes in one shot.  The basil will be dried or frozen for use in sauce in the upcoming weeks.  We were almost out of lettuce, so it's nice to be stocked up for salads.  The cabbage will go into cole slaw along with the head I have from our other CSA.  The cauliflower will get eaten for lunch tomorrow.  I'm not sure about the other ingredients.  We will make an effort to use or preserve everything by Friday night as we have company for the weekend and we don't want anything to go bad!