Yesterday, we went to Uniontown for Chuck and Sherry's Summer Bash.  It was a great event complete with grilling, watermelon, great company and a bounce house.  Sherry and I have been friends for more than 20 years and even though we don't see each other often, we never have any trouble picking up where we left off.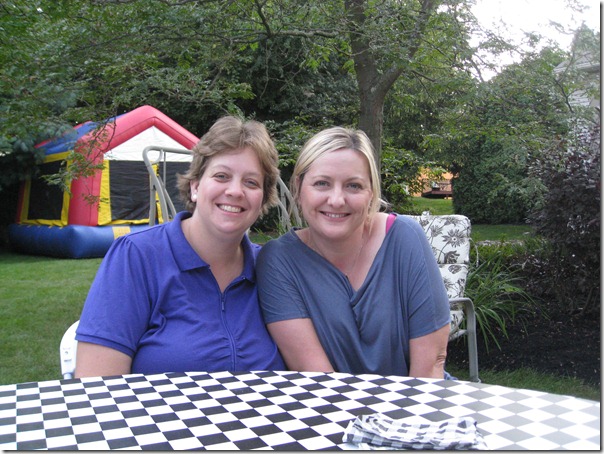 I'm not sure how many people were at the party, but Nick and Sally definitely enjoyed the Bounce House with all of the other kids.  Sally also spent some time playing corn hole.
Sometimes, Sally and Nick needed a break from the action.  They enjoyed this swing.
Even though storms were in the forecast, we had a beautiful night for an outside party.  We can't wait for next year!