Today was a nice day.  We started out at a baptism.  My cousin's baby was baptized today.  It was very special since the delivery was premature and had lots of complications for mom and baby.  She spent time in ICU and he spent time in the NICU.  It was so nice to meet the baby in person and see both of them doing well.
After lunch and naps, we headed to Blossom for the last time of the summer.  We met up with friends, enjoyed a picnic dinner and a nice concert.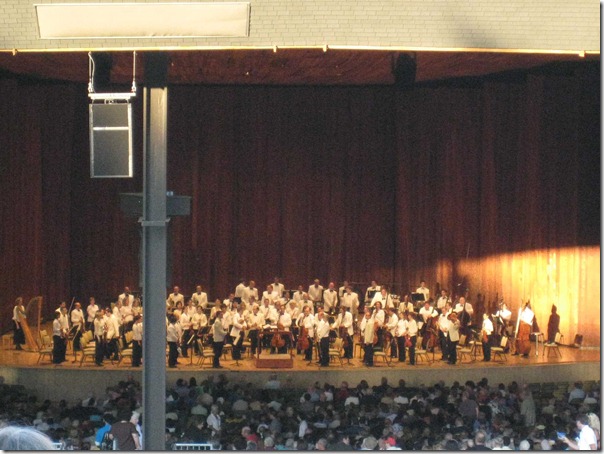 The weekend went by quickly and it's hard to believe that tomorrow is Monday already.