While I was in Baltimore over Memorial Day weekend, we decided to go to Patapsco Valley State Park.  It was early on Monday morning.  We thought it was be a nice place to let the kids play.  Apparently, lots of other people had the same idea since there was a line of cars at the entrance.  We were expecting to pay a per vehicle charge, but it turned out to be a per person charge for the holiday.  The kids were still free, so it was ok.
It was getting hot quickly, but the kids still enjoyed some playground time.  We watch car after car unload for day long picnics.  We could tell that many of them were planning on grilling lunch and dinner.
Turns out the playground was really close to the river, so I took a short walk down to check it out.
We drove down the road a bit and ended up taking a short hike across this suspension bridge.  It was pretty cool.  There used to be a mill across the river and workers walked across this bridge to get to work.
I talked my niece and nephew into a photo before we headed back to the car.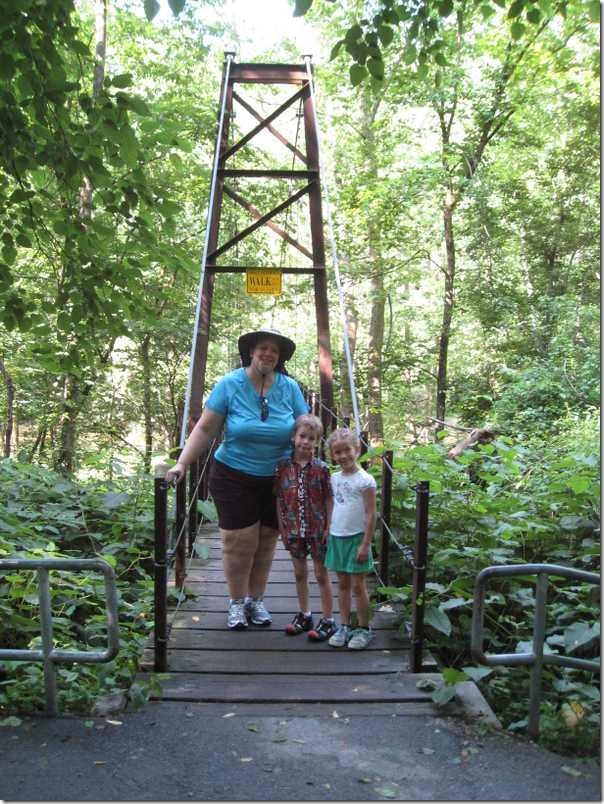 We had a great morning and enjoyed our outside time.  But, soon it was time to hang at the pool so we headed home.