The weather was great today.  The kids and I headed to the J for a quick workout.  I ended up doing 20 minutes on the bike and then triceps, biceps, and abs.  After the J, we headed to a friend's house to play.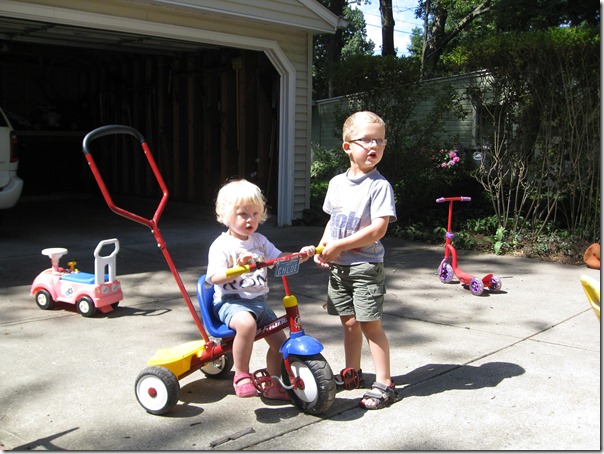 I think it's always more fun to play at someone else's house.
Later in the day, my mom was released from the hospital.  She is doing well.  The flowers were from her brother and sister in law who live in Florida.  My cousin is still in ICU, but we expect her to move to a regular floor soon.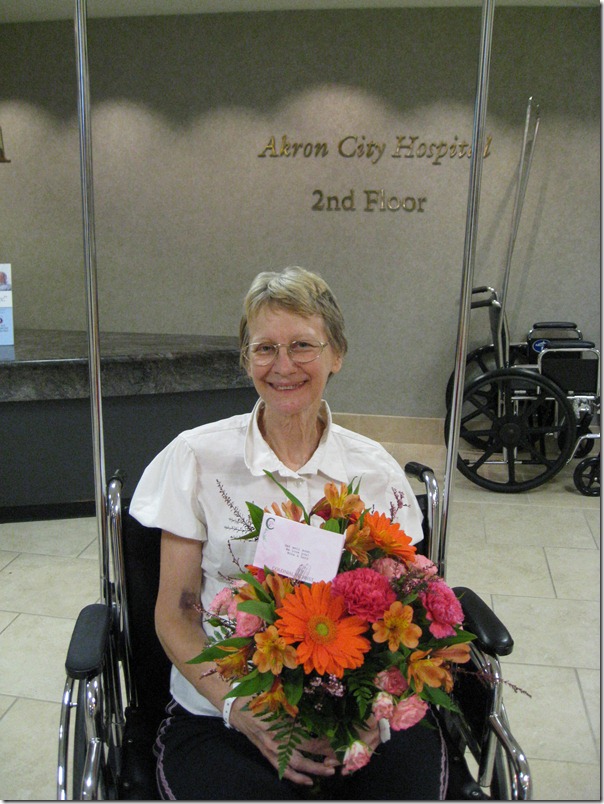 On the way home, I ran across a car show.