One of my friends from high school posted a link to the Herr's factory tours on her Facebook page.  I knew that the kids would love to see it.  I'm a manufacturing girl at heart, so I wanted to see it too.  I decided to schedule a tour time for Nick, Sally, my niece, my nephew and I to visit the plant as our second field trip.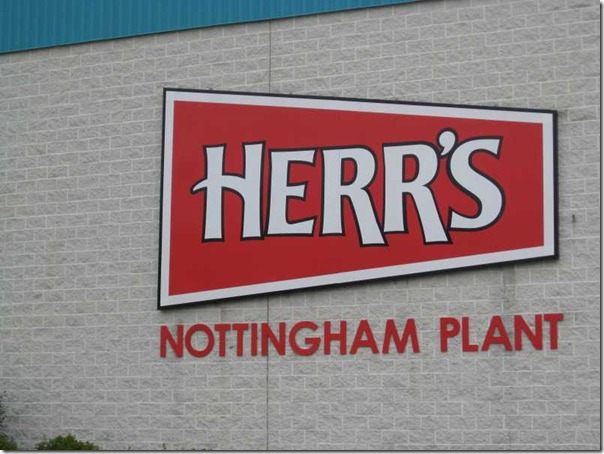 My sister lives near the BWI airport and the plant in Nottingham, PA was about 1 hour 20 minutes away.  I made a trip to the library Monday night, so we'd have a basket full for fresh books for our drive Tuesday morning.
Our tour time was at 10:40AM.  We decided to leave at 8:30AM since we had no idea how traffic would be since we had a tunnel on our route.  It turned out that there was major construction, starting the next day.  We really lucked out and arrived 40 minutes early for our tour.
We took a restroom break and enjoyed a few packed snacks in their picnic area.
When we checked in for our tour, we were giving these tickets.  Apparently, they use different products to help them organize the tours.  The kids really wanted to check out the gift shop, but I held off until after the tour.
Instead the entertainment mostly came from the patterns on the floor.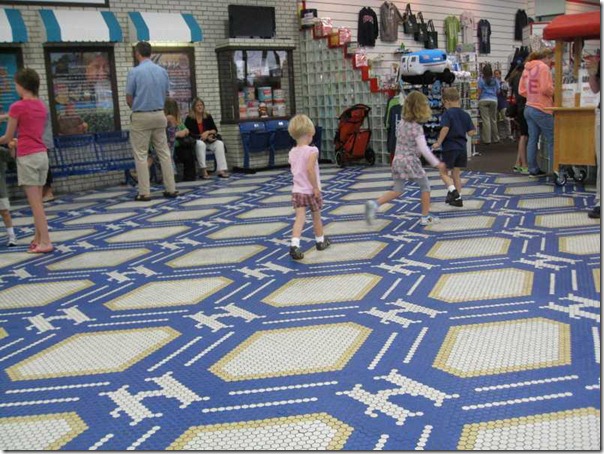 Nick liked the glass block and practiced his counting.  Soon, the Chipper's Theater doors opened and it was time for our group to enter.
It's really difficult to get a good shot of all four kids, but I keep trying.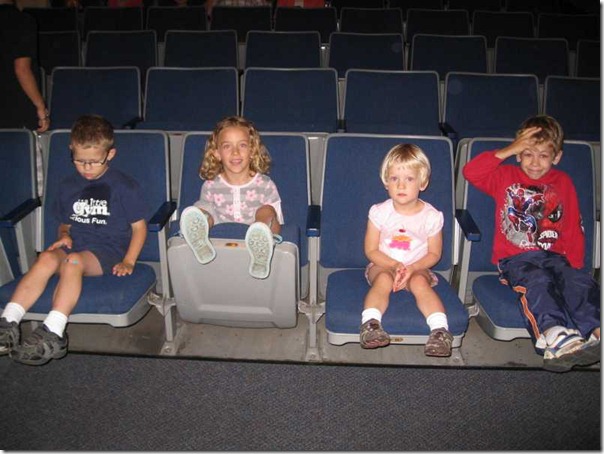 We weren't allowed to photograph on the tour, but it was well done.  We got to see real production, mostly from observation rooms.  I was fascinated by the fact that Herr's gets 10 truckloads of potatoes each day.  That's 500,000 pounds of spuds.  We saw them make several products.  The potato chips were last, and the tour ended with hot samples off the production line.
After a crazy stop in the gift shop, we waved to Chipper and headed back to my sister's house.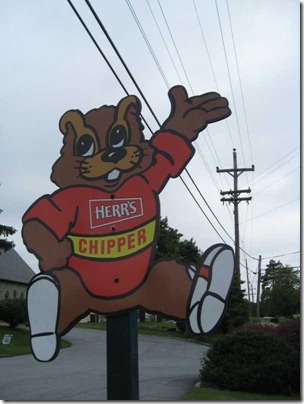 Everyone had a great time and the kids did well on the trip.