On Friday, the last hurrah with Nick, Sally and their cousins was a trip to to Brainard Spray Park.  The park is location on Brainard in Lyndhurst between Mayfield and 271.  There's not really a sign or anything.  It's just part of the big park facilities.  There's a playground, skate park, ball fields and the spray park.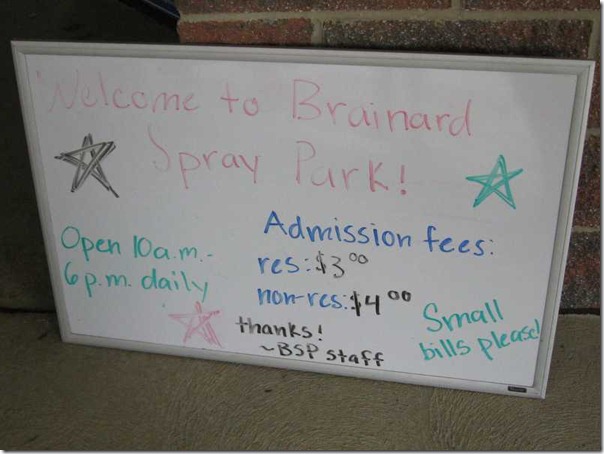 When we arrived, they were having some issues with the water, so it wasn't on yet.  And, we were curious if the weather would hold out.  My nephew actually posed for this photo.  once the water was on and he figured out he could squirt people, he was off.
Everyone was having a great time!
In just a few minutes, everyone was drenched.  Then, the staff heard thunder and shut everything down.  It's only 20 minutes unless there's more thunder.  It was still sunny out so we didn't think the park would be closed for long.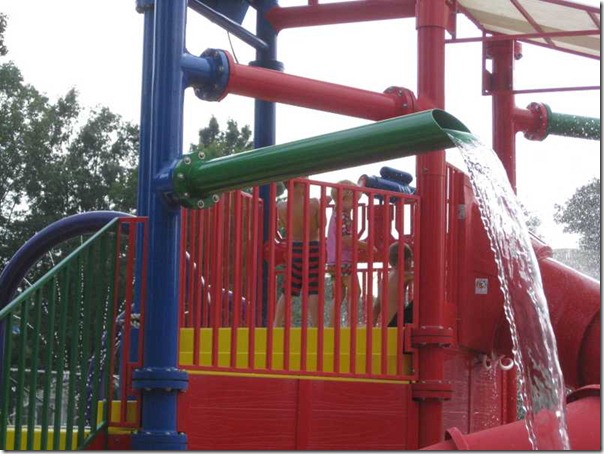 We dried off and headed behind the spray park to the playground.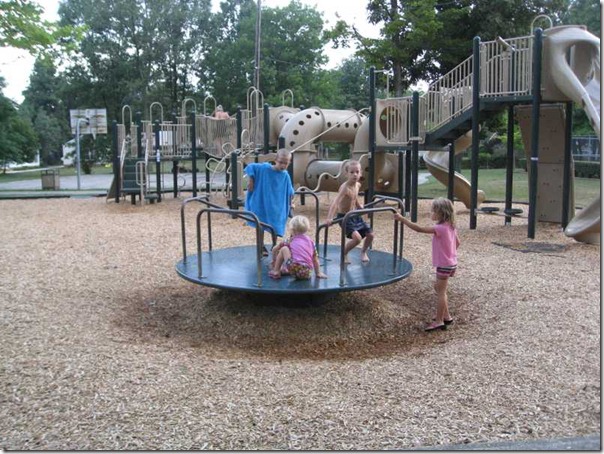 I remember these merry-go-rounds from when I was little.  They still make me dizzy.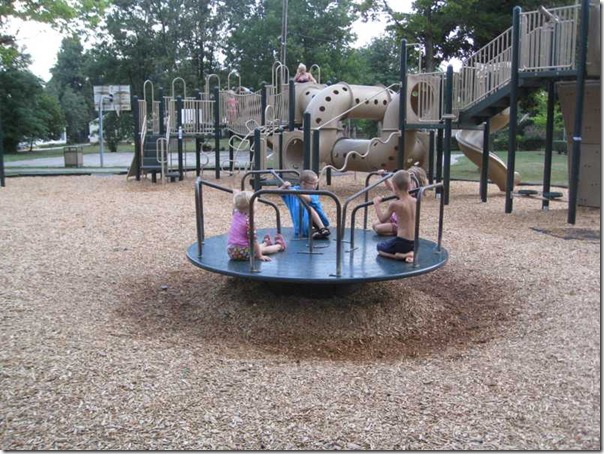 Sally took her time enjoying the swings.
Soon enough, the water was back on and we were getting wet again.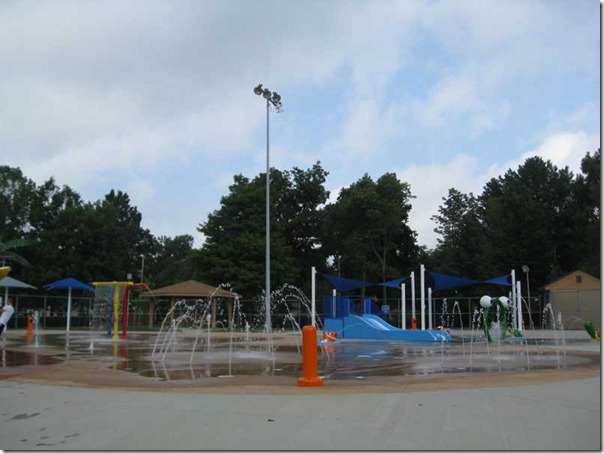 We didn't stay long at the park since we had to get my niece and nephew ready to go home.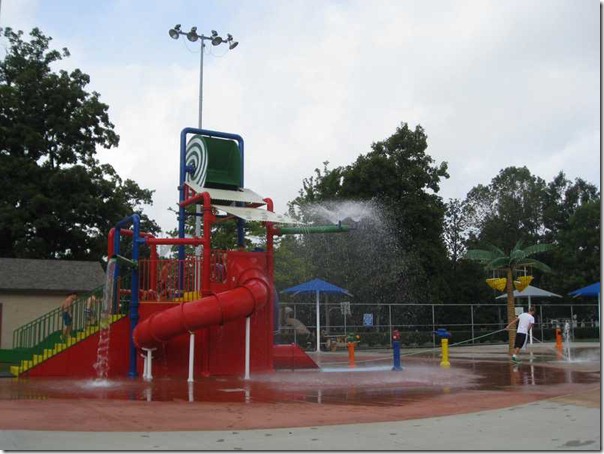 But, it was a nice outing close to home and everyone had a great time.