While we were traveling, we stopped at a travel plaza in Allentown PA.  They had a Farmer's Market which is always exciting for me.  The kids get excited too.  I knew there wasn't much chance of purchasing anything, but we took a look anyway.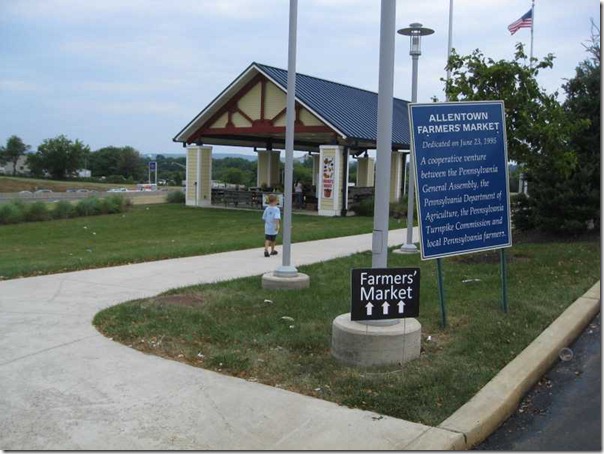 Here's an overview photo.  Turns out this market was put on by one group, Haas Produce.  It's unclear if they are growers or not.  My guess is that they grow some items and source the rest.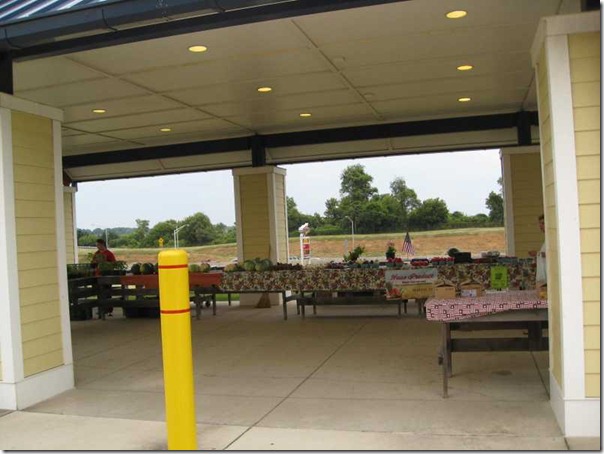 Nick's learning that his role is to practice naming all of the fruits and vegetable he sees.
Sally helps too.  She's starting to try and name items before Nick.  Sadly, this market consisted of locally grown as well as items acquired from elsewhere (other states).  All of the products were labeled.  So, if you wanted to truly buy locally grown you could.  We did get stumped on the "fresh" designation that didn't state where it was from.  After we checked out the produce, Stephen helped the kids stretch.
And then we let them race up and down the sidewalk.  Sitting in the car all day doesn't use up much energy.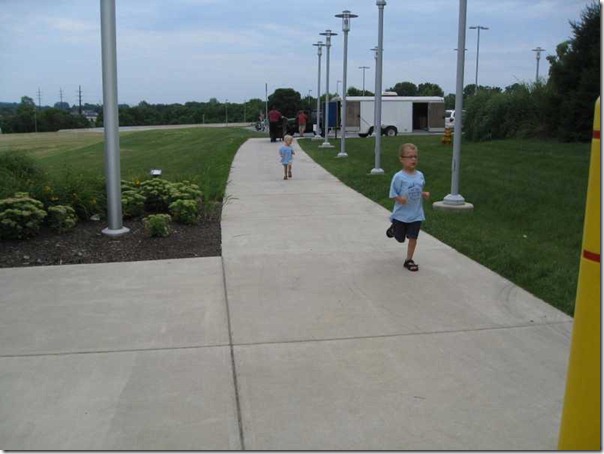 I'm always glad to stop at a new market.  I was also glad that they wasn't anything that I wanted to buy since I didn't have any room in the cooler for produce.