The kids and I don't get over to the west side very often.  But, friends invited us to meet them at Kamm's Corners Market and we had never been there, so we joined them.  The market is behind a Walgreens near Rocky River Road and Lorain Road (route 10).  There was plenty of free parking in the surface lot.   We arrived right at 10AM.  The opening seems late to us, since we are used to markets that open at 8AM or 9AM, but they are also not usually Sunday markets.  It was very sunny and even with a hat, Nick was squinting for the photo.
The information booth was easy to spot upon approach.  There were probably 20 vendors in attendance.
The peach booth was definitely popular.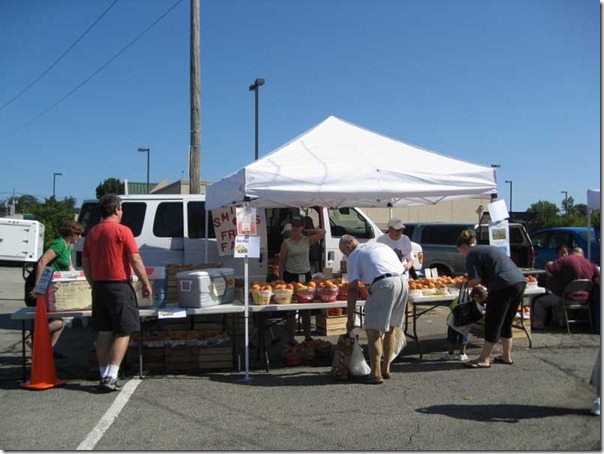 I found in interesting that doggie sitting was available at the information booth. I guess rules prohibit dogs, but if you leave them at the tent, it's OK?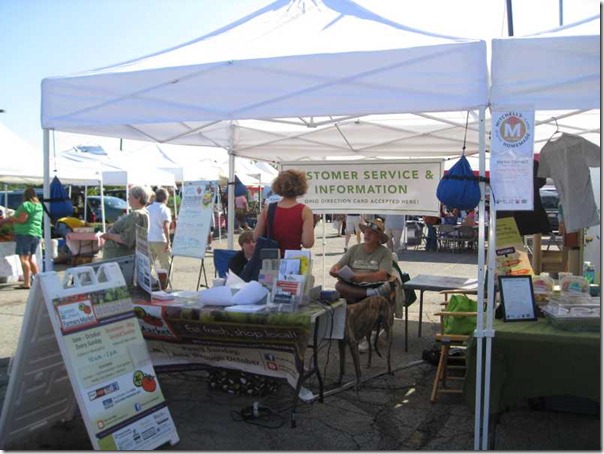 This was only one of the Sundays when WIC was handing out their coupons for program recipients to use at the market.  It definitely encourages people to shop at the markets.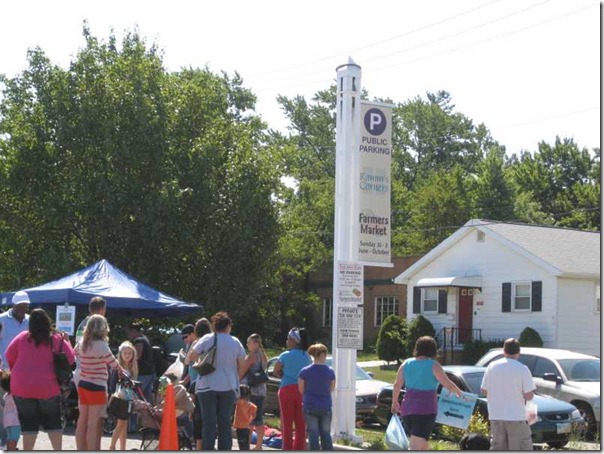 I liked this market.  There was a nice variety of vendors, including several selling produce.  We ended up buying a watermelon.  Nick and Sally always talk about what to get on our way to the market.  It's fun to hear Nick ask me about the seasons.  Yesterday as we walked through the market, he asked me if it was blackberry and peach season.  I told him yes!  It's nice for me to have my work as a mom validated from time to time.