On Monday of the week we were at the beach house, I planned to go to the Farmers' Market at Bethany Beach.  The only problem with that is that it had happened on Sunday – OOPS!  So, Stephen checked around and found this market for us.
It took us about 20 minutes to drive there from Rehoboth.  We were mostly hoping that we beat the storm that was coming.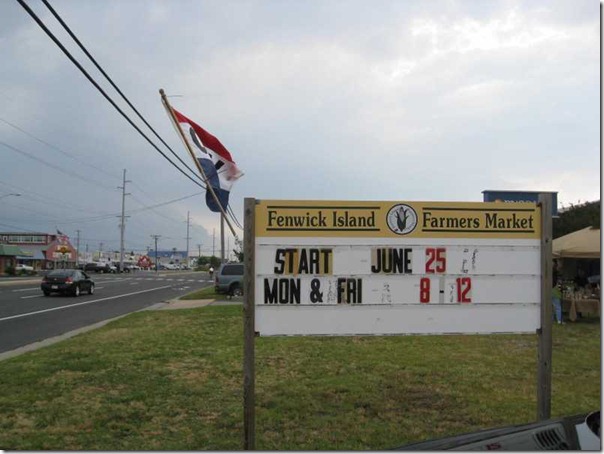 Turns out this was a very small market.  I think there were about 12 vendors.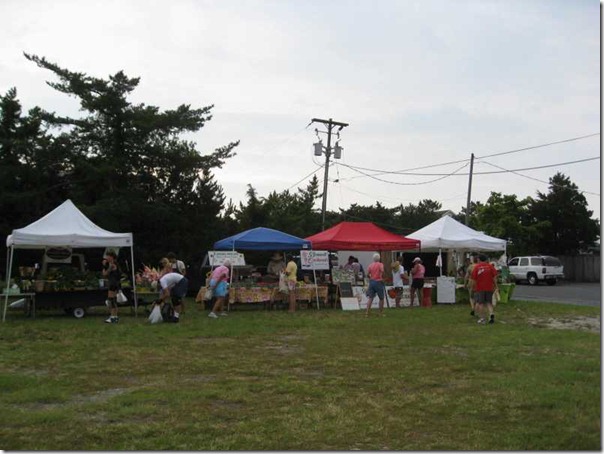 Parking was really close to the vendors.  It was actually kind of dangerous.  Cars and pedestrians don't mix well.  It wasn't crowded at all.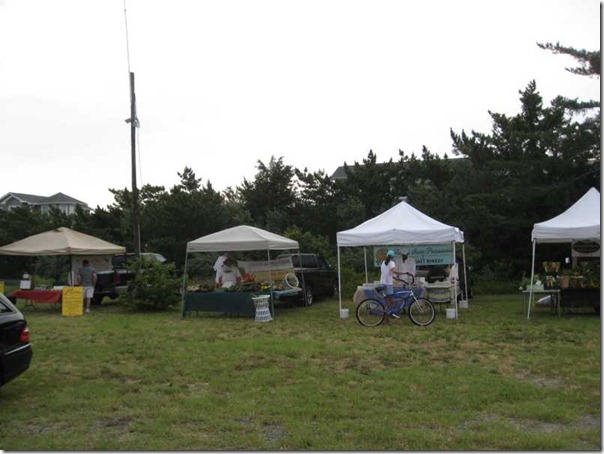 We picked up a few small things.  Nick picked out some pita chips and Stephen and I picked out croissants.  My favorite was Sally picking out cucumbers.  Both kids really like spending money at the markets.
I like that with each trip to a market, they get to practice naming all of the vegetables that we see.  It's also interesting to see the seasonality of produce in the different climates.  We were in DE in June and peaches and corn were already in season.  Generally, they are 2-4 weeks ahead of Ohio.