Sunday, we enjoyed breakfast at the hotel, swam again and then headed over to the National Aviary.  It's also known as a bird zoo.  We were happy that our Akron Zoo membership that we purchased through Groupon, entitled us to free entry.  We aren't beyond paying entrance fees, but we enjoy getting our money's worth out of our memberships.
Here are out first impressions.  Sally was worn out from the swim and slept for the first 30 minutes or so.
Stephen and Nick were sporting their hats on this beautiful sunny day.  Here's Nick looking at the first birds we saw as we entered.
We saw lots of other birds.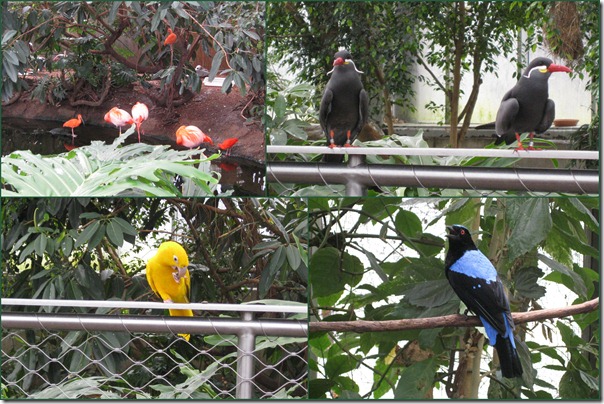 We enjoyed a feeding here at the Wetlands.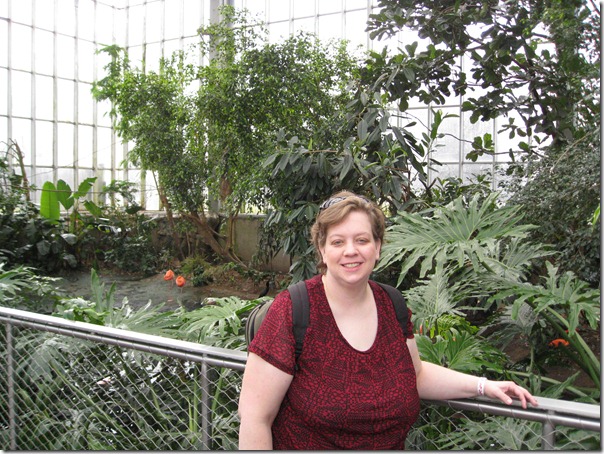 We fed the Lories.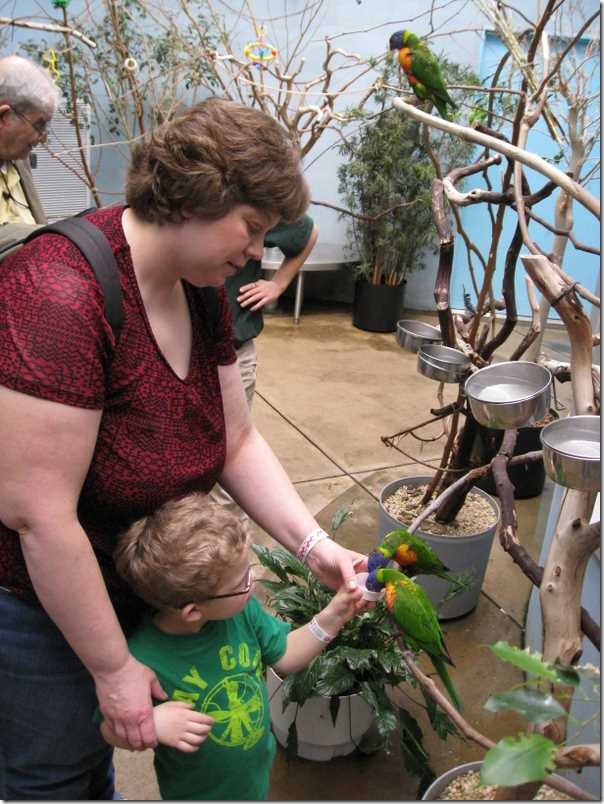 We also had lunch (1/2 packed and 1/2 purchased from the café), saw the penguins, and enjoyed a flight show during our visit.  The kids started getting crabby around 1pm and we headed home.  We arrived home in time for dinner.
My activity for Saturday and Sunday involved site seeing and swimming with the kids.  It was not a lazy weekend by the pool.