In one of my CSAs this week, we received kale.  I polled a few people and decided to make pesto.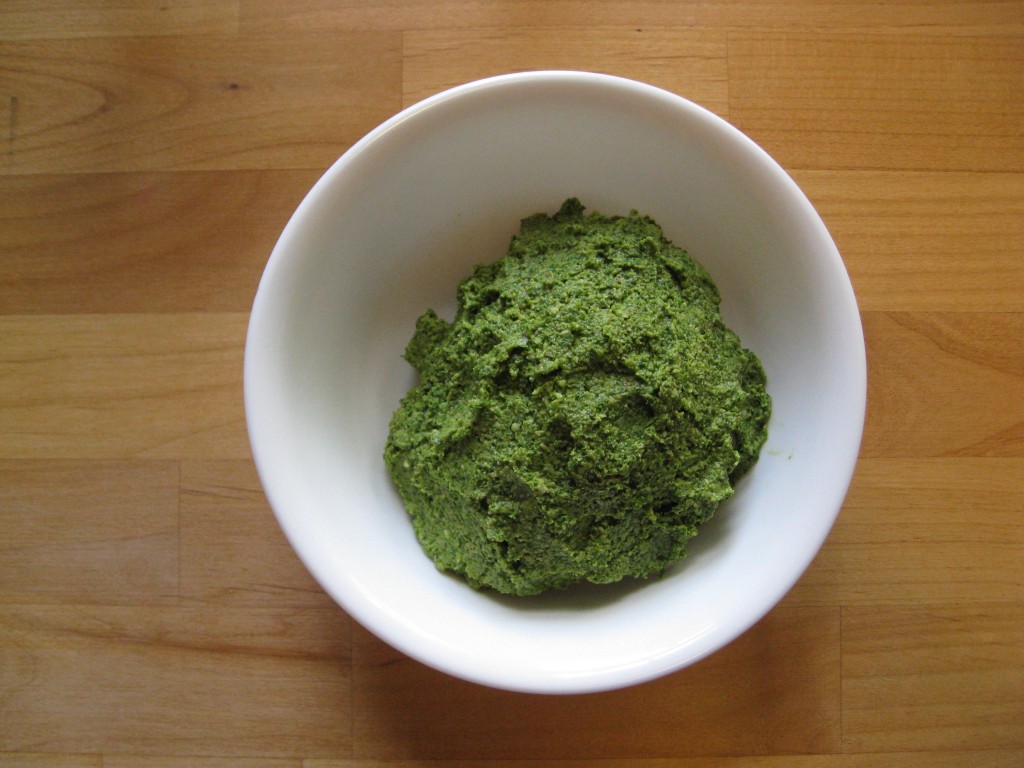 [print_this]
Recipe: Kale Pesto
Summary: As usual, the measurements are approximate. Feel free to adjust to your taste.
Ingredients
1 bunch kale, chopped with stems removed (I used Red Russian Kale)
3 garlic scapes, chopped
3 green onions, chopped
2T olive oil
1/2 cup chopped pecans
1/2 cup Parmesan-Reggiano cheese, grated
salt and pepper to taste
Instructions
Prep and measure out all of the above ingredients.
Add kale, scapes and green onion to food processor.
Process until a paste starts to form.
Add nuts.
Add olive oil.
Process until smooth and check for desired consistency. Product will thicken a little when the cheese is added. If product is not thin enough, add more oil or some water.
Add cheese.
Process until smooth.
Salt and pepper to taste.
Quick notes
If you are freezing the pesto for later use, wait until you thaw before adding the cheese. Pesto can be made with most greens and nuts. The variations are limitless.  Serve over pasta or as a spread with crackers.
Preparation time: 10 minute(s)
[/print_this]