Nick's birthday was on Saturday.  We started the morning with waffle making.  After breakfast, we let him open his gifts from his Grandpa, Grandma and Uncle.  He got a new Richard Scarry book.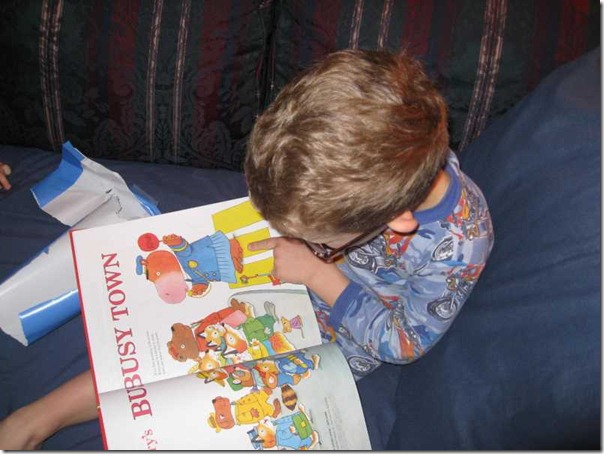 He also received a set of tube pipes that match his Saxoflute pipes from a couple of years ago.  He got busy building.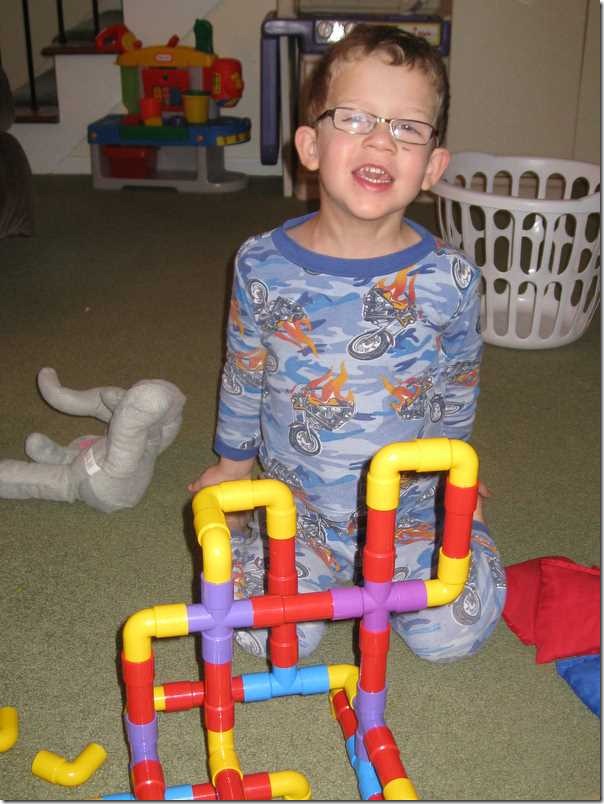 He took a time out to admire the 4 inches of snow we got overnight in honor of his 4th birthday.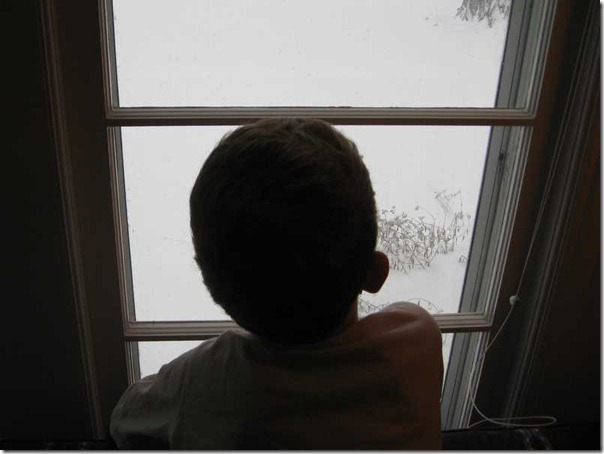 After I walked to the gym and we got the driveway cleared, we headed to the Cleveland Museum of Natural History.  The roads weren't so great on the way down, but we ended up with about 45 minutes there.  Nick enjoyed the Discovery Room by playing with these dominoes and doing the Balto puzzle.
We stopped at Wendy's for a quick lunch.  Then, we stopped to pick up some CSA items.  Our goal was to meet up with friends at Mitchell's Homemade Ice Cream around 12:30PM.  Nick enjoyed strawberry.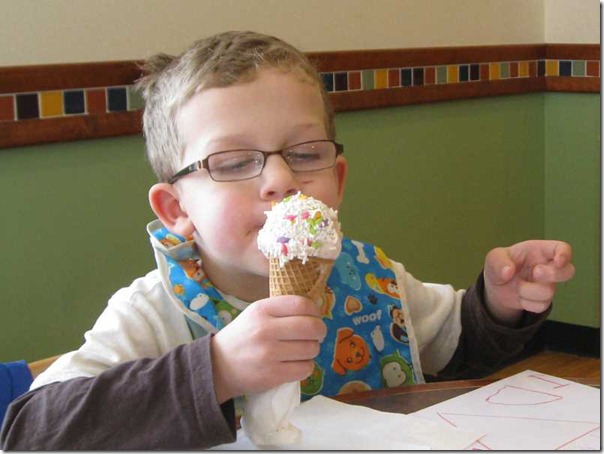 He also enjoyed a few gifts.  A set of Thomas puzzles and a Dr kit were both big hits.
After nap time and dinner on Saturday, we set out to make homemade marshmallows.  One step is to run the mixer on high for 13 minutes.  It was a little loud.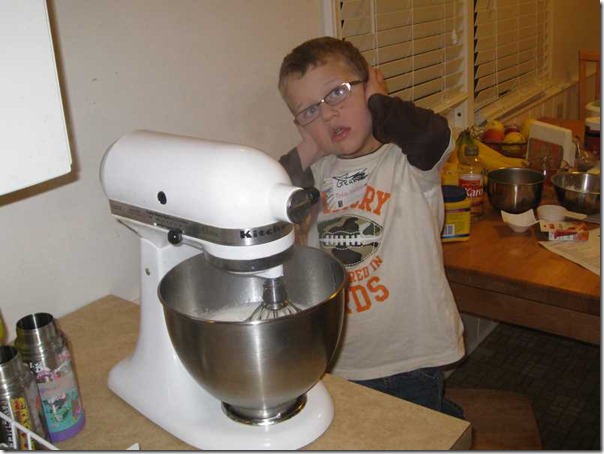 The birthday celebration continued Sunday evening with family at great grandma's house.  We enjoyed hot chocolate and marshmallows along with birthday cake.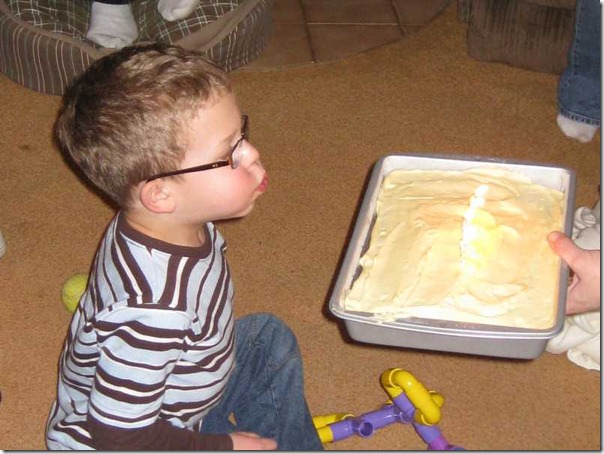 Nick had a great birthday and the whole family had fun, too!