It was a beautiful day today.  We decided that we would head to the duck pond after Sally took her nap.  It was forecasted to be around 48 degrees by then.  Unfortunately, it was only 41 and it was super windy.
We headed to the North Chagrin Nature Center anyway.  Nick and Sally are both fascinated with maps of all kinds.
We started inside where Sally immediately posed on the frog.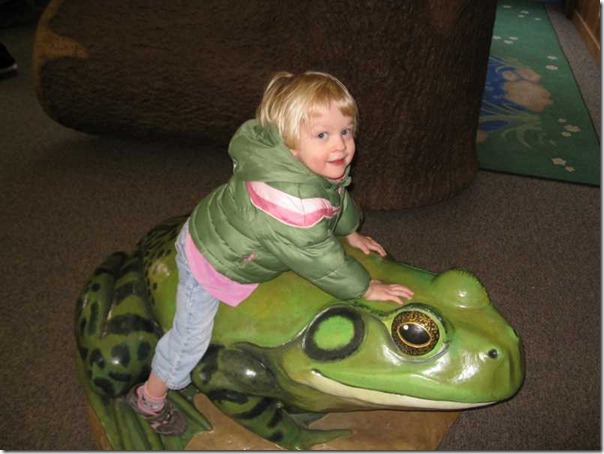 Soon after, the puppet show began.  Both Nick and Sally are in a high imaginative stage.
Despite the cold air, I talked them into a walk around the pond.  I told them they could run if they were cold and we'd get done sooner.
It was super sunny and they both were interested in watching their shadows.
We also got to see a few ducks playing around.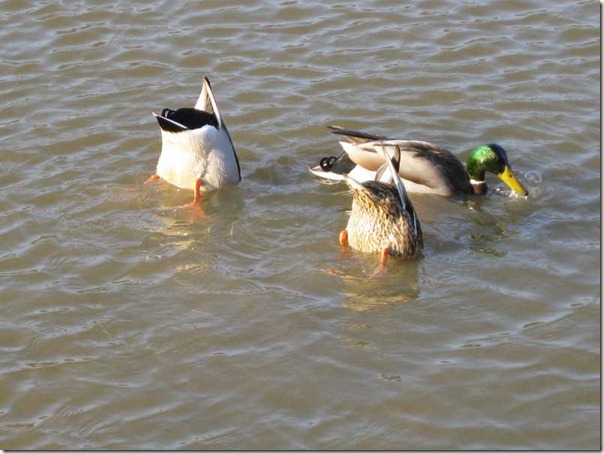 It was nice for everyone to get some fresh air.  It's also hard to believe that it's still February.  It's been a really crazy winter.