A friend from church picked up a box of 3 giant gingerbread cookies for us at an after Christmas sale.  It was so fun that she thought of us!
Nick was excited to try them out the other day.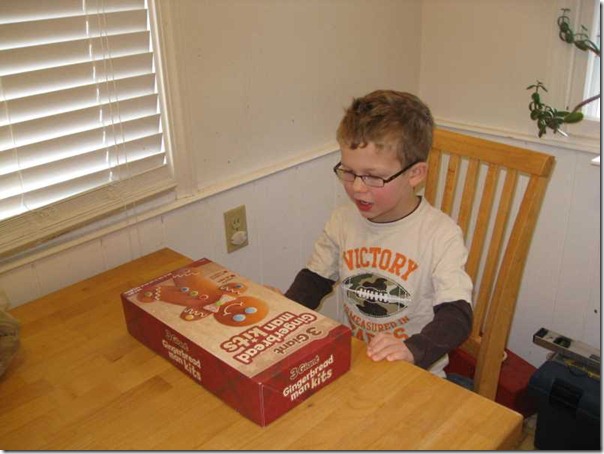 Sally and Nick were even more excited when we opened the box.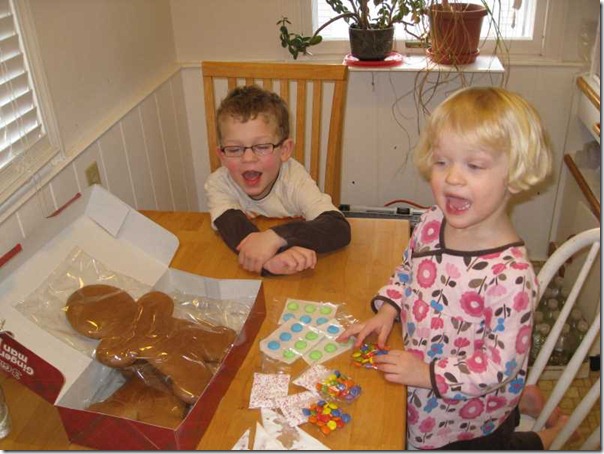 We got to work on them.  Of course, the kids sampled the goods.  I was in charge of putting the icing on the cookies.  The kids added all of the fun stuff.
They added the finishing touches.
Then, they enjoyed tasting.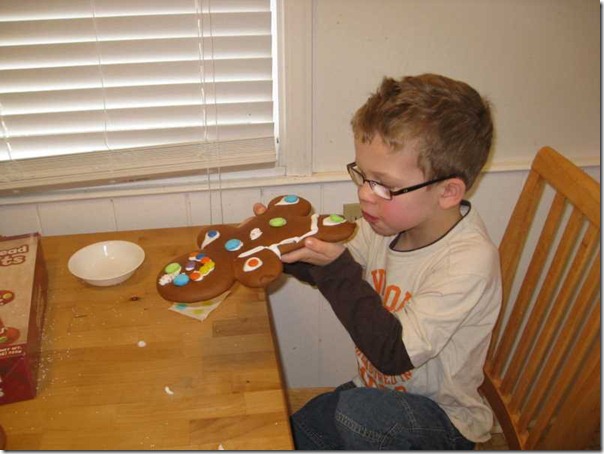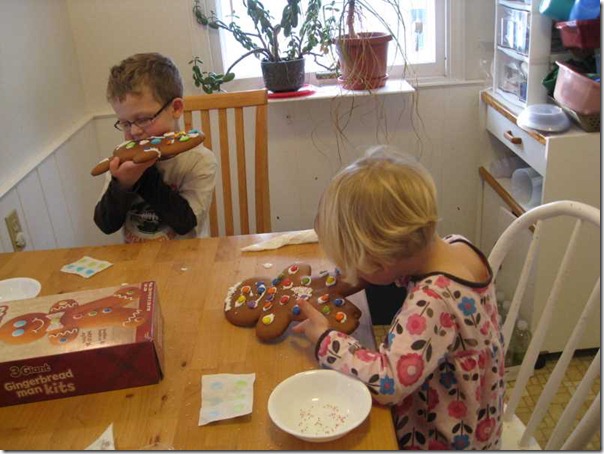 They were a sticky mess when we finished up.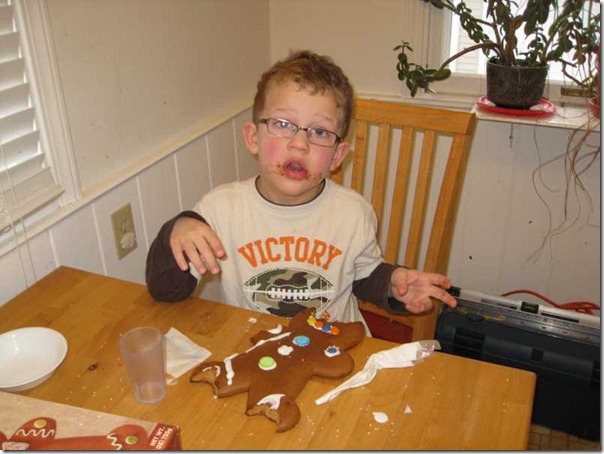 I'm happy to say that they both still have some cookie left.  They are very hard to eat and they are huge.  We still have one cookie left.  I'm not sure if we are going to decorate it or gift it to a friend.  I have yet to decide.
I was hoping to make a gingerbread house this past season, but we never got around to it.  I'm still hoping to make one before spring.  I bought a kit to use in case my dough doesn't turn out.  Next year, we are going to look into making one for the WinterShow at the Cleveland Botanical Gardens.