Today was our 5th pick up for the Geauga Family Farms CSA.  I think we have entered the heart of the growing season.  Based on what we received today, it looks like the crops are doing well despite such a wet spring.
Here's what we received in our family share (not pictured are raspberries):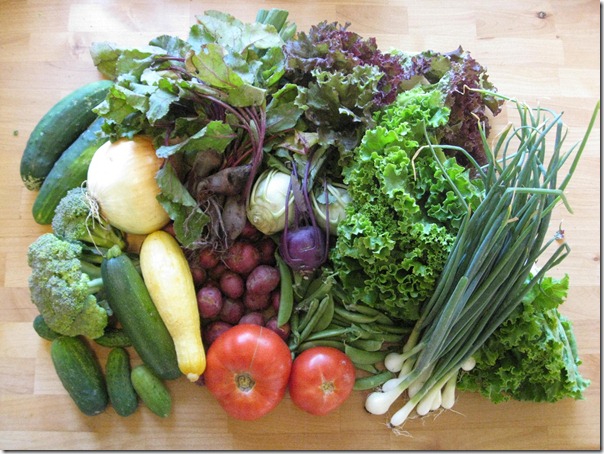 Let's take a closer look.
Red raspberries, green leaf lettuce
Red leaf lettuce, large onion
Yellow squash, zucchini
Tomatoes, broccoli
Pickling cucumbers, beets
Green onions, kohlrabi
Potatoes, sugar snap peas
Cucumbers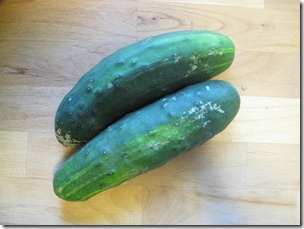 This looks like a pretty easy week to use everything.  I may freeze the onions, but I suspect everything else will be used as we prepare meals this week.