Last week, we visited my sister Holly in Maryland.  We arrived on Wednesday the 29th, just in time to meet my niece and nephew at the bus.
They were glad to be home.
On Thursday, the kids had off school.  We hung out at the house.  The kids enjoyed some morning cartoons.  Nick had a hard time with live PBS, since we always have Dinosaur Train and The Cat in the Hat on demand at our house.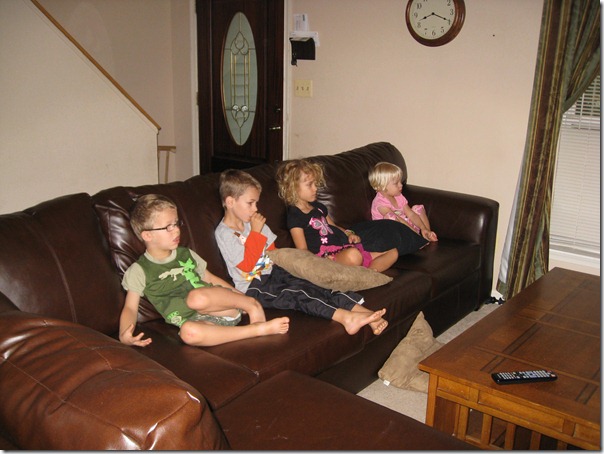 We left Thursday evening to travel to Delaware and then met back up with the cousins at Port Discovery on Saturday.  We had bought them a membership as a gift and it was nice to see it in person.
I don't have too many photos because the kids were very active!
Nick especially enjoyed the tinker toys and wind tunnel experiment area.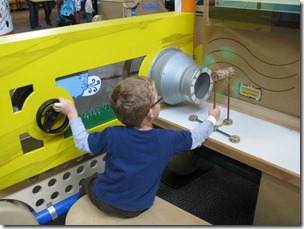 Back at Holly's we made individual pizzas.  The dough didn't turn out as well as I would have liked, but everyone had a good time.  The apple dessert on the other hand was a huge success.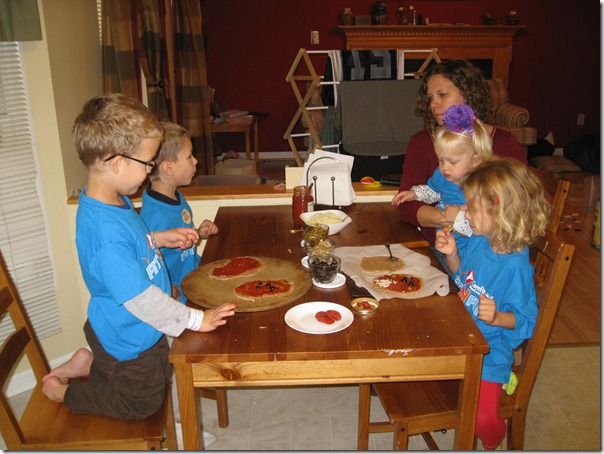 Uncle Frank is living about a hour and a half from Holly's house, so he came to visit.  Sally enjoyed some snuggle time.  Frank enjoyed a beer.  He just turned 21 in August and I couldn't believe that he's old enough to enjoy a brew.
We spent all weekend playing, but Uncle Dan slaved over his wood pile.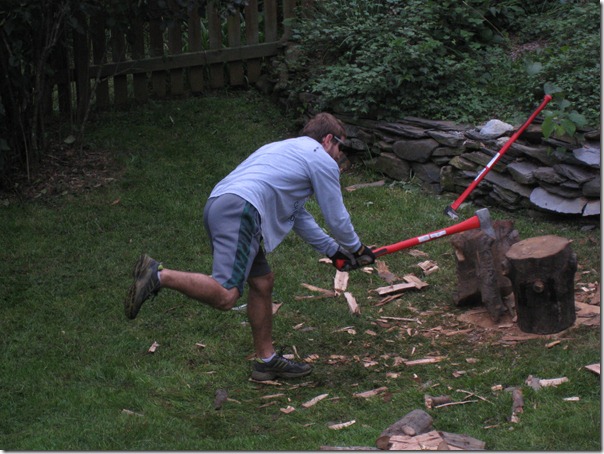 We had a great time and the kids did so well on the trip that we'll plan to do it again in the spring.