On our last night in Hawaii, we decided to go to a Luau.  We ended up choosing the one at the Polynesian Cultural Center.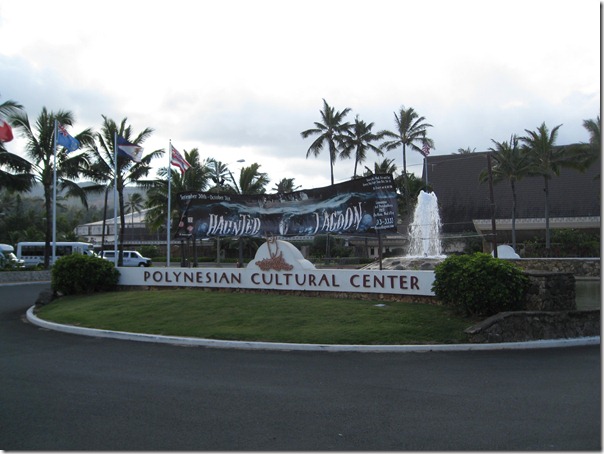 Besides the luau, the center has the cultures of 7 different Polynesian island nations represented.  We didn't arrive early enough to do too much exploring, but we caught the Samoa show.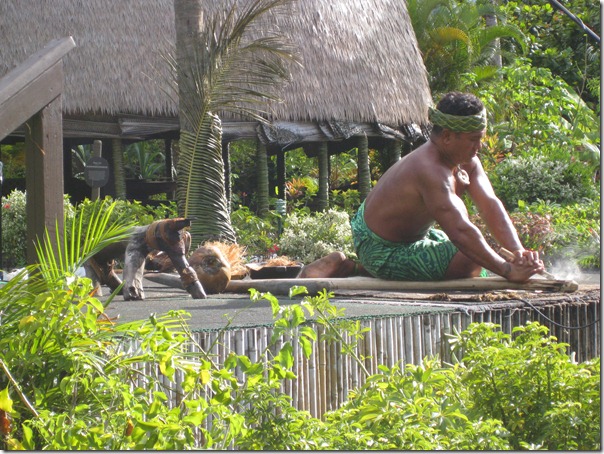 He had a comedian like show that was quite entertaining and educational.  Teaching us things like how the Samoan men are the ones who cook!  He started a fire, cleaned a coconut and told lots of bad jokes in the process.
Upon entering the luau, we were greeted with leis.
We were seated at rectangular banquet tables with 2 other parties.  The people across from us were nice enough to take a photo of us.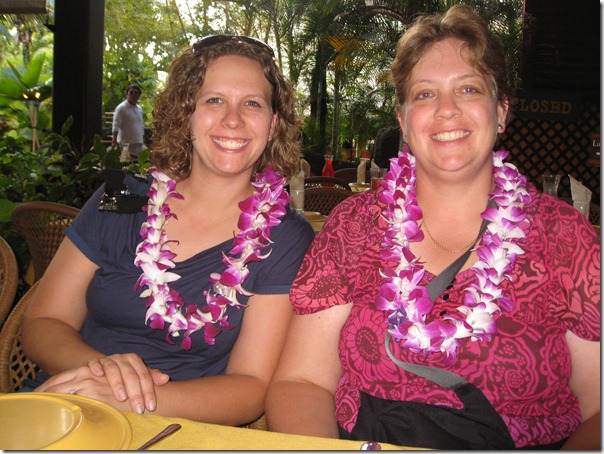 During the buffet dinner, we had a fun show to watch.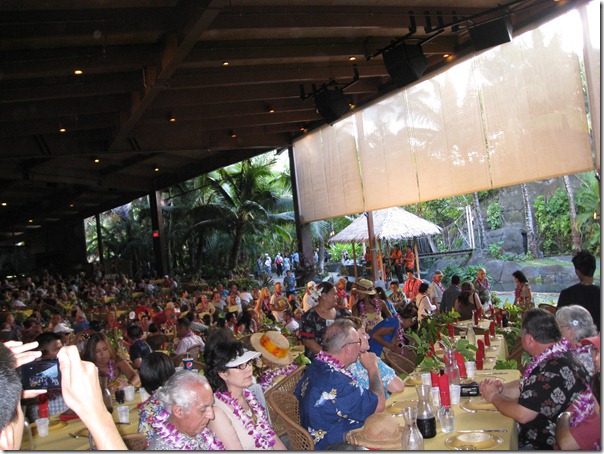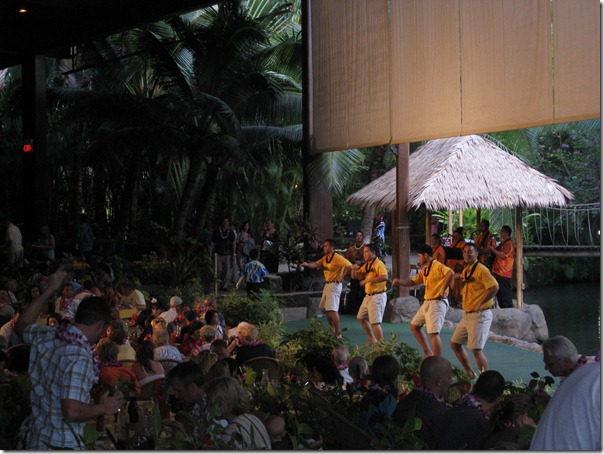 The food was "ok".  It was certainly banquet style food.  It was not the highlight of the night.  I did get to enjoy a foo foo drink from pineapple.  It was basically a mango smoothie, but it was fun!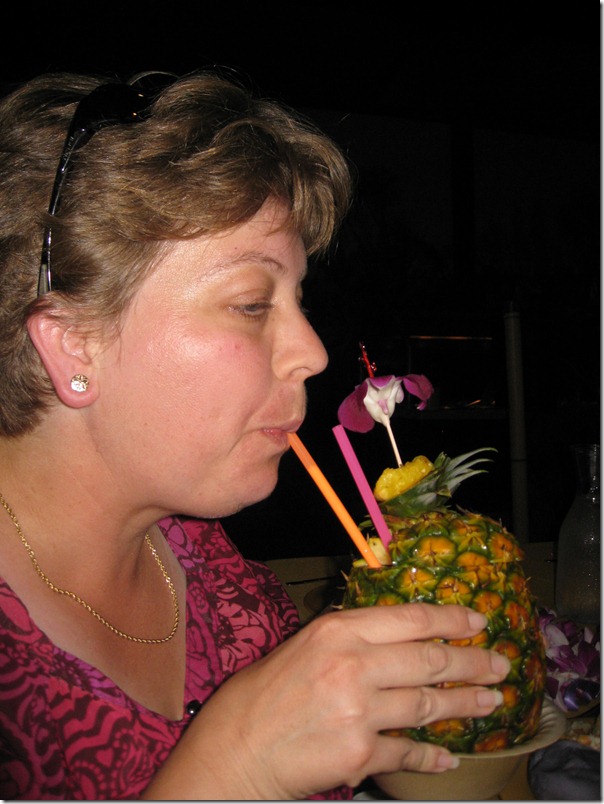 After the luau, we headed to their evening show called Breath of Life.  It was really well done and involved lots of fire, drumming and dancing. We enjoyed our night and it was a good way to spend out last night in Hawaii.