Today, we made a trip to the Cleveland Museum of Natural History.  Like many of our Wednesday evening trips, we ate outside by the dinosaur.  Sally had fun running around in the leaves.  It was a perfect fall evening.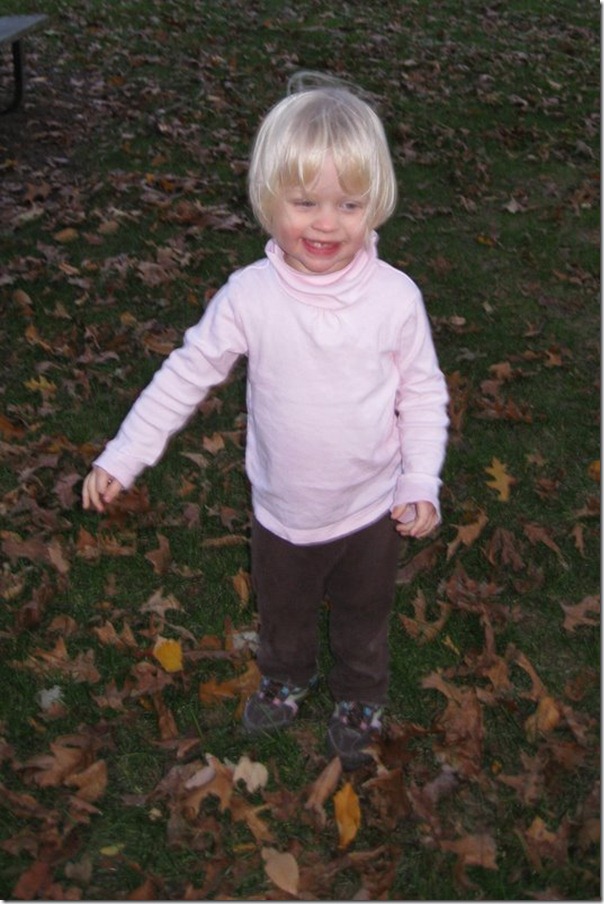 At 6:15PM we had a scheduled trip up to the observatory.  The observatory is open Wednesday evenings from 8:30PM until 11PM weather permitting.  Since Nick and Sally go to bed earlier than that, I made arrangements with Clyde to see it earlier.  We timed things perfectly and got to see the moon through the telescope before the clouds rolled in.
Nick had wanted to see the observatory ever since an episode of Bob the Builder where they built an observatory to see the comet.  It's amazing the things that are learned from some of the PBS shows.
With the end of daylight savings time coming soon, we should be able to go to the observatory a few more times this winter.  Hopefully, we'll be able to see Jupiter and a few of its moons on a future visit.
We love being members of the museum.  There's always an opportunity to see something new and different.  It never gets old.