It was a beautiful day on Thursday.  We started out with a family hike.  We went to the duck pond at North Chagrin and walked the paved trail.  Somehow, we ended up off the pavement and in the mud!  Stephen had to carry Sally and then Nick a few times to avoid unhappily muddy kids.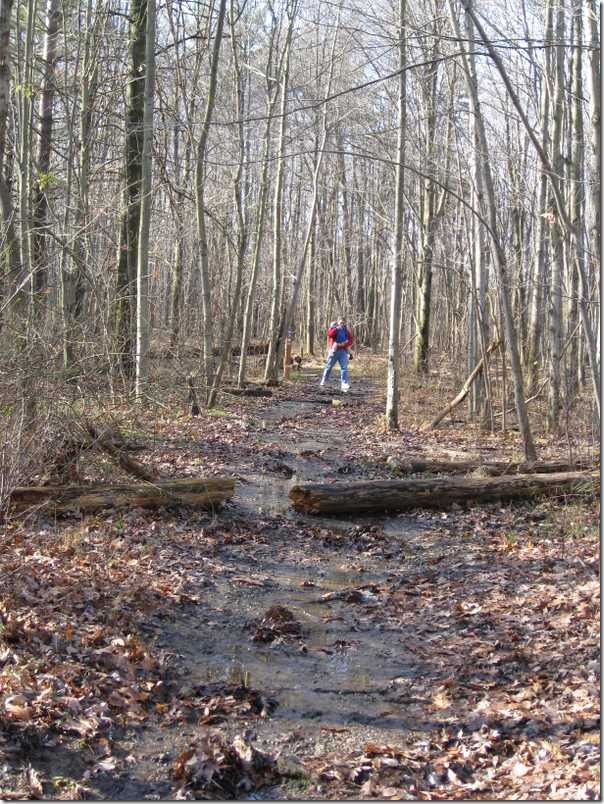 We ended up at Buttermilk Falls and then took the paved multipurpose trail back to the car.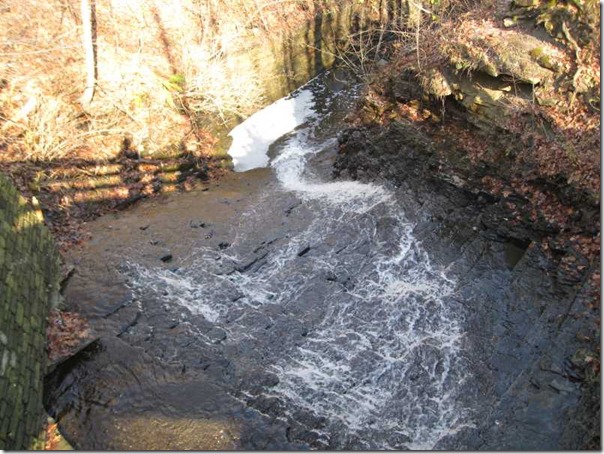 Our family Thanksgiving dinner was at 4PM in Munroe Falls.  We arrived just before dinner and found 2 of my uncles at the grill checking on 2 of the meats.  They also made good use of the grill burners.  Inside, Marty slices the pork loin.
Soup and salad is served and the rest of the dinner is buffet.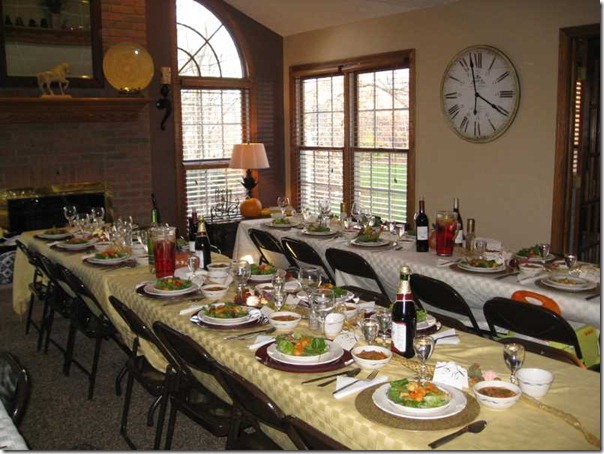 After dinner, my sister decided that the pie wasn't worth the calories, but the whipped cream was.  Then, like mother, like daughter.
Grandma and Grandpa at their 65th wedding anniversary.  It's been so awesome to live close to them my whole life.  My cousin Kristy got engaged Thanksgiving morning.  She'll always have the memory of getting engaged on our grandparent's 65th anniversday.  She was surprised with a black diamond ring, but I didn't get a photo.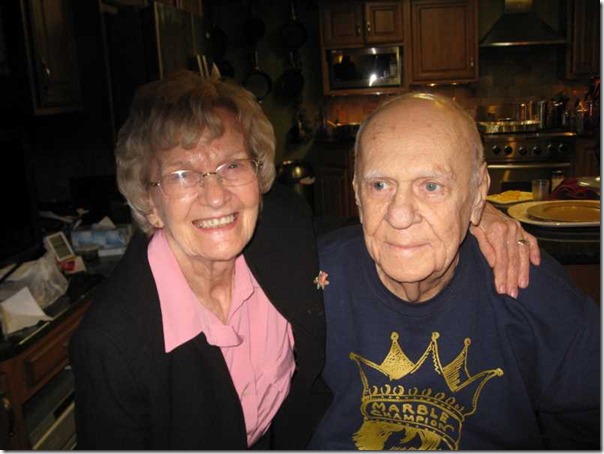 Toward the end of the night, we tried for a group shot of cousins and their kids.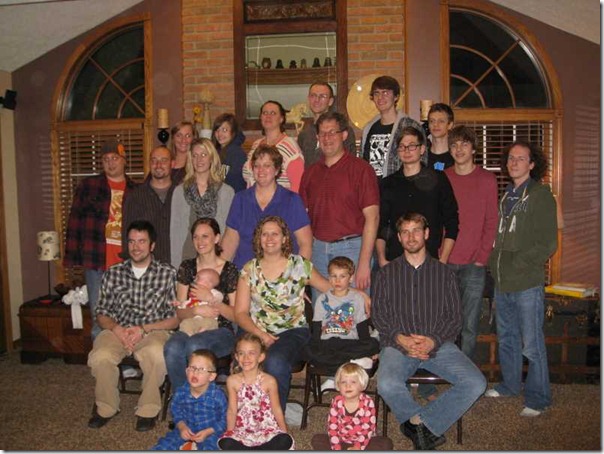 It was a great day!