Today, my friend Sarah had her annual dessert open house.  She has a sweet business and has an open house so customers can sample the goods and place orders for the upcoming holiday season.
Since Stephen was running a marathon (26.2 miles!) today, I took the kids with me.  The best part of the event is getting to see friends.  Most of them don't like to be photographed.  But, my kids are used to it.
I brought along our portable DVD player to keep them occupied.  They also tried a few sweets.  I'm finally back on track again, so I didn't partake.  I did however bring my own piece of homemade honey caramel which was delicious.  It was nice to be in a supportive environment without any pressure to EAT!  That being said, I did spend time at the table getting things for the kids and telling newbies how awesome certain things were since I had tried most of them last year.
Here's just a sampling of the delicious treats!  It's also my first try at posting a collage.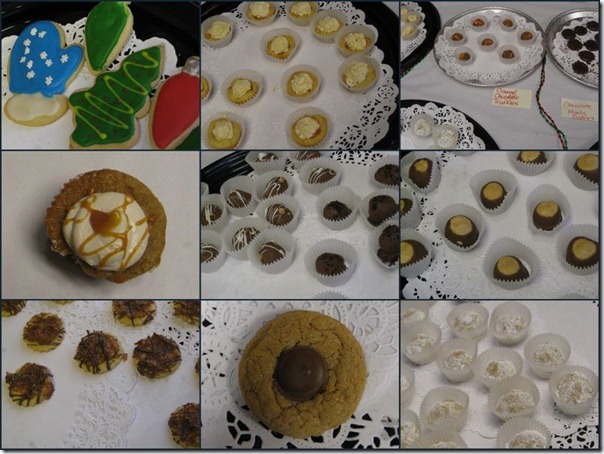 We had a great time despite the lack of naps for the kids and can't wait for next year!